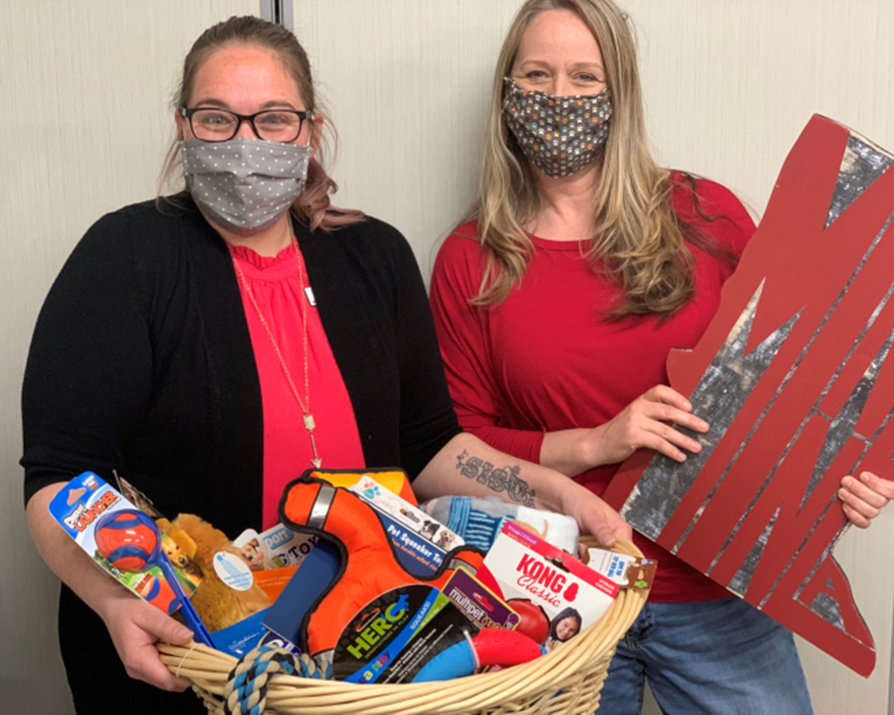 Hundreds of bidders helped Tri-County Humane Society's virtual Wine, Kibbles, & Bids pull in a great haul for the shelter's animals. 
Although, at press time for this newsletter, organizers were still figuring out the final totals for the overall event, the silent auction raised more than $19,000 in profit, far exceeding their $15,000 goal.
---
UPDATE 6/1/21: 
Well, we have some paw-some news to share: We finally have our Wine, Kibbles & Bids fundraising total! (Drum roll, please.) We made more than $81,651 for the animals, thanks to our generous donors, sponsors, silent auction customers, hardworking staff and volunteers, etc. A big portion of that total came from TCHS Board Member Bill Nelson. Thanks to "Bill's Jars" (collecting change for the humane society) and Bill organizing various smaller fundraisers for us, he took in about $37,000! Dang, Bill!
This just goes to prove, little things (collecting change) can help us do big things - treat, care for, and adopt out thousands of animals every year! It also shows how important our community is with helping us give these animals second (and sometimes third and fourth) chances. Thank you, thank you, thank you!
---
Last year was the first time the major fundraising event was online only, due to COVID-19. TCHS Special Events Coordinator Angela Mundis was unsure if another virtual silent auction would capture people's attention like it did in 2020. (Last year's silent auction raised about $18,000.) She said she was pleasantly surprised that it did so well again.
"Our supporters really made this auction a huge success with many items being bid above their value," Mundis said. She noted that the online wine pull also did very well, nearly selling out.
An online event isn't the same as the traditional Wine, Kibbles & Bids dinner and silent auction at Gorecki Center at the College of St. Benedict. Still, Mundis said she was happy that 338 bidders competed for 181 items.
"Our auction is so unique with all of the handmade items we receive, it's like no other I've ever seen," Mundis said. Mundis has been special events coordinator for a little more than a year, but she was a longtime volunteer for TCHS' fundraisers.
TCHS Manager of Fund Development Crystal Specht, who started in her role in February, said she was impressed with how the virtual event turned out.
"Being on this side of the Wine, Kibbles &  Bids Fundraiser was really fun," Specht said. "We have the most amazing supporters and watching them be just as excited as we were makes the event even better.
They truly made this a successful year, even with the modifications to the event. We are incredibly grateful for that!"
The complete total for this year's Wine, Kibbles & Bids will include earnings from special fundraisers put on by TCHS Board Member Bill Nelson. He was still working on some of them at the time this newsletter went to press, but suffice to say, TCHS' fundraising team is pleased.
"Thank you to our donors and our bidders, they are the ones who have made this auction and event so successful," Mundis said.
---
Pictured:  TCHS Manager of Fund Development Crystal Specht (left) and Special Events Coordinator Angela Mundis pose with some of the silent auction items from Wine, Kibbles & Bids.  The auction featured 181 items.