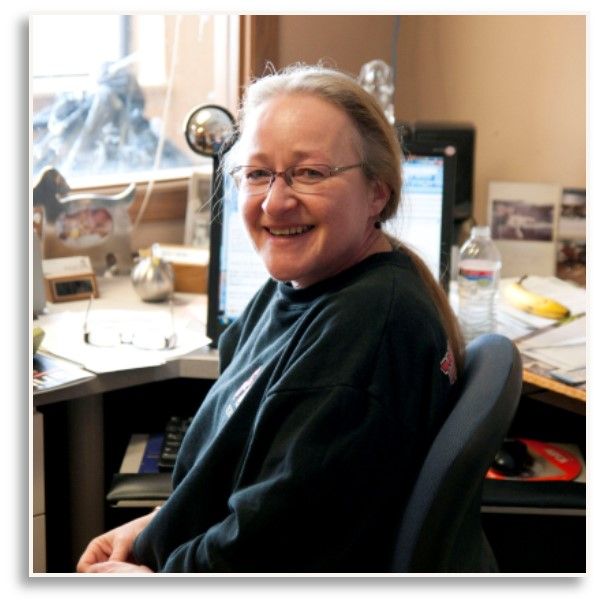 Dear Friends,
What comes to mind when someone says "humane society?" If you thought of "Tri-County Humane Society", that's fair.  But I feel it has to be more than a shelter or a place of business.  A Humane Society is an entity unto itself. It's the people who carry out our organization's mission and daily work, it's the people who direct its affairs, and it is those who support it morally, physically and financially.  It's also your kind neighbors and other organizations doing a variety of humanitarian work. All of this – all of us together, is what makes up a humane society.
You are an important member of our humane society AND our organization. You give us more than you know.  You give us the moral and financial support to better the lives of so many animals and the people who take them home and love them.
You gave us the ability to help this dog:
In January 2019, Lady came in for possible euthanasia due to chronic breathing difficulty, wheezing and coughing. An X-ray showed severe tracheal stenosis (narrowing of the windpipe) and other abnormalities of the trachea. 
Our vet, Dr. Lottie, started Lady on a cough suppressant, an antibiotic, anti-vomiting medication and a newer human drug to try to widen the trachea. A follow up X-ray four weeks later showed significant improvement and at this point she was relatively symptom free. Lady spent time in a foster home and was said to be the perfect dog. Lady may need long term steroid treatment, but is otherwise happy and enjoying life in her new home.
Not every animal we help can be featured in a letter like Lady. But isn't it grand we so many to pick from?
With heartfelt thanks,
Vicki
Vicki Davis, Certified Animal Welfare Administrator (CAWA)
P.S. You help us bring a humane presence to our community.