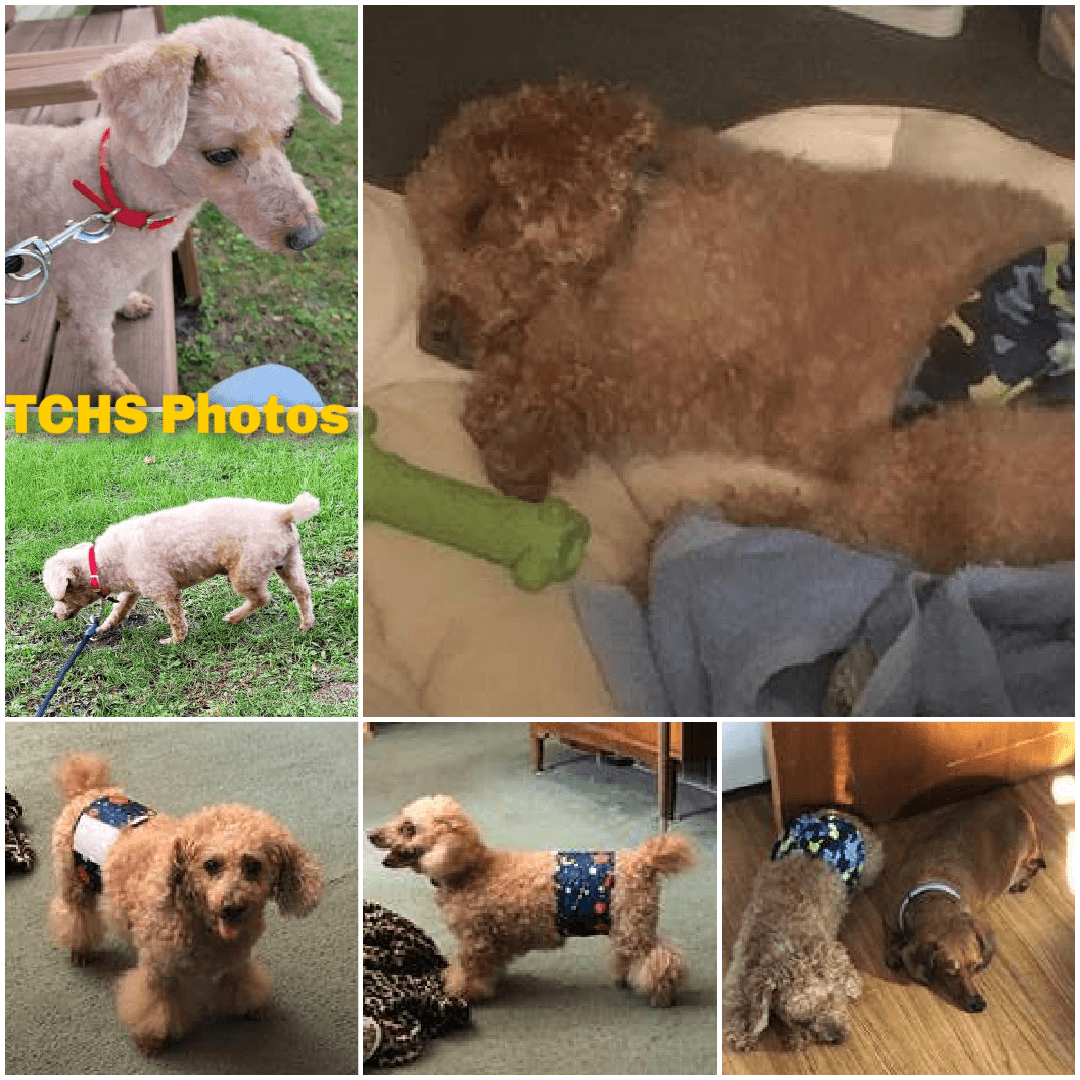 There are times when a stray comes to Tri-County Humane Society and it's clearly the best thing that could have happened to them. Such is the case with a little dog who earned the name Lucky for that very reason.
When Lucky came in, he was full of mats and fecal matter so he was set up for a makeover appointment rather quickly. Lucky needed attention on both the inside and outside. Besides being a fright to look at and smell, he had a urinary tract and ear infection. After his immediate needs were addressed (which included neutering), his stray card turned into an adoption card.
Lucky soon caught the eye of his new special someone and off he went to a new home with a new name to match his new outlook on life.  Here's the story from his special someone:
---
"In December of 2021, I was looking for my furever friend to travel with me during retirement.
Curly (aka Lucky) was a stray who had been shaved because he was so matted.  He was 9 years old.  He had never been neutered and he came in with a urinary tract infection. He has to wear diapers because he piddles. It wasn't love at first sight.  I wasn't even sure during our first month.  But he is such a joy.  He is so much better off with me.  He has had his teeth cleaned, two teeth pulled, and a spiky bladder stone removed surgically.  I know someone loved him once, because they taught him to roll over.  It was quite an investment at first, but it's been worth every dollar.  He is loved."
---
"No matter how hard the past is, you can always begin again." Buddha
---