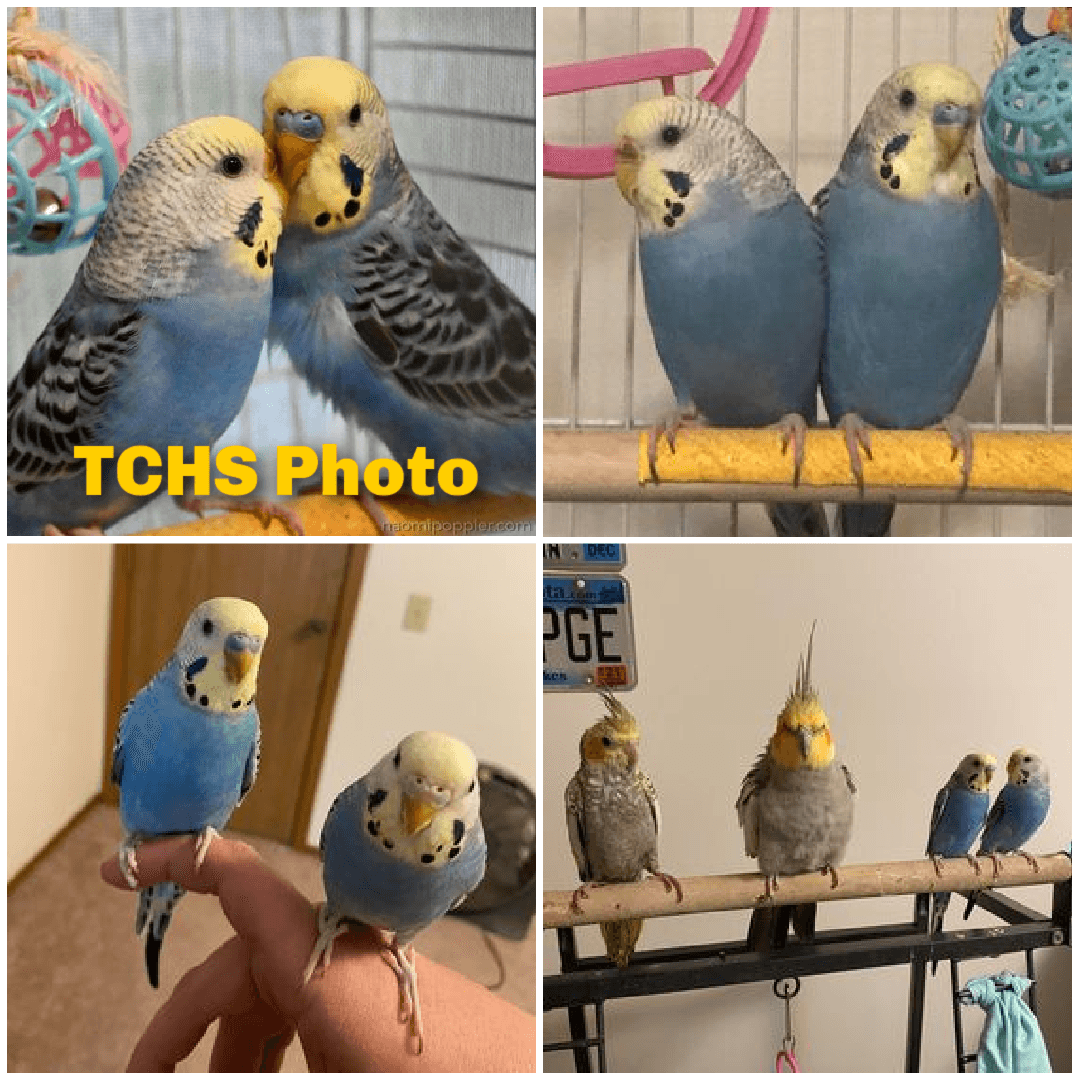 This adoption story is about two birds of a feather who flocked home together – and they even have new birdie buds! Bruce and Chip are two 11-month-old parakeets who arrived at Tri-County Humane Society in July; they were adopted about a week later.
---
Their new human says the new additions are doing great with the two resident birds; they love to perch together after they get some flyin' time in. "They just really seem to enjoy life and hanging out. … I adore them."
Bruce and Chip also are big fans of getting treats and giving kisses.
---
 "Birds chirping around you is a beautiful realization that life is incredibly good. Let this sound be a gentle break in your routine." ― Hiral Nagda