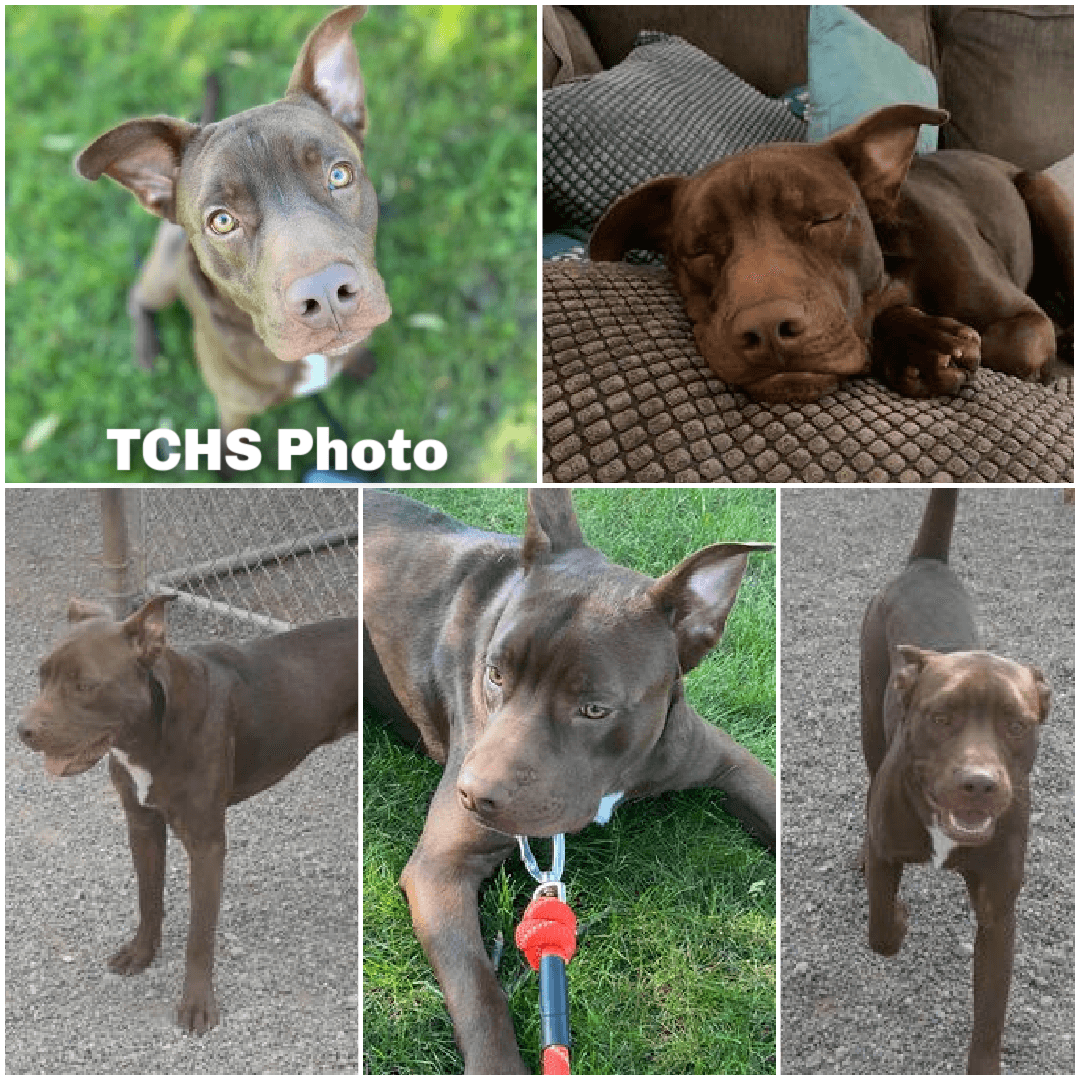 We hear regularly from people who have adopted multiple pets from TCHS over the years - sometimes decades! We love that – but we also love learning about first-time adopters.
This adoption story is about one of those first-timers. A family told us that they looked at several breeders for a doggie addition to their home then decided to visit TCHS in early July. Here they found Holt, a 1-year-old mixed breed pup who came to TCHS by way of another rescue. They fell in love with him and took him home; he's now Gunner.
---
"He has definitely filled a hole in our hearts since our two dogs were put down last year of old age. He is so full of life and energy until about 8 p.m. He sleeps all night in bed with one of us. He does not like to be apart from us, and we've discovered he is Houdini! He destroyed the first wire kennel we bought. He is so smart. He's able to use his paws to get doors open in the house as well as getting out of the house to come out and play. We might need to switch to knobs instead of levers. We think he could be part Boxer just by the way he uses his paws. He's spent a few days at doggy daycare and loves it. He also managed to break out of their kennel to find him watching them in the kitchen. He loves his people and other dogs. Our cat Oscar has gained about 5 pounds since Gunner came home. He sticks to one room of the house where his food and litter box is. He just hasn't warmed up to him yet. Lol! He's fully house trained, sits, lays down, and thinks roll-over is when he gets belly scratches!"
Sounds like you can just rename that trick to "belly scratch"!
---
"I feel very adventurous. There are so many doors to be opened, and I'm not afraid to look behind them."  Elizabeth Taylor