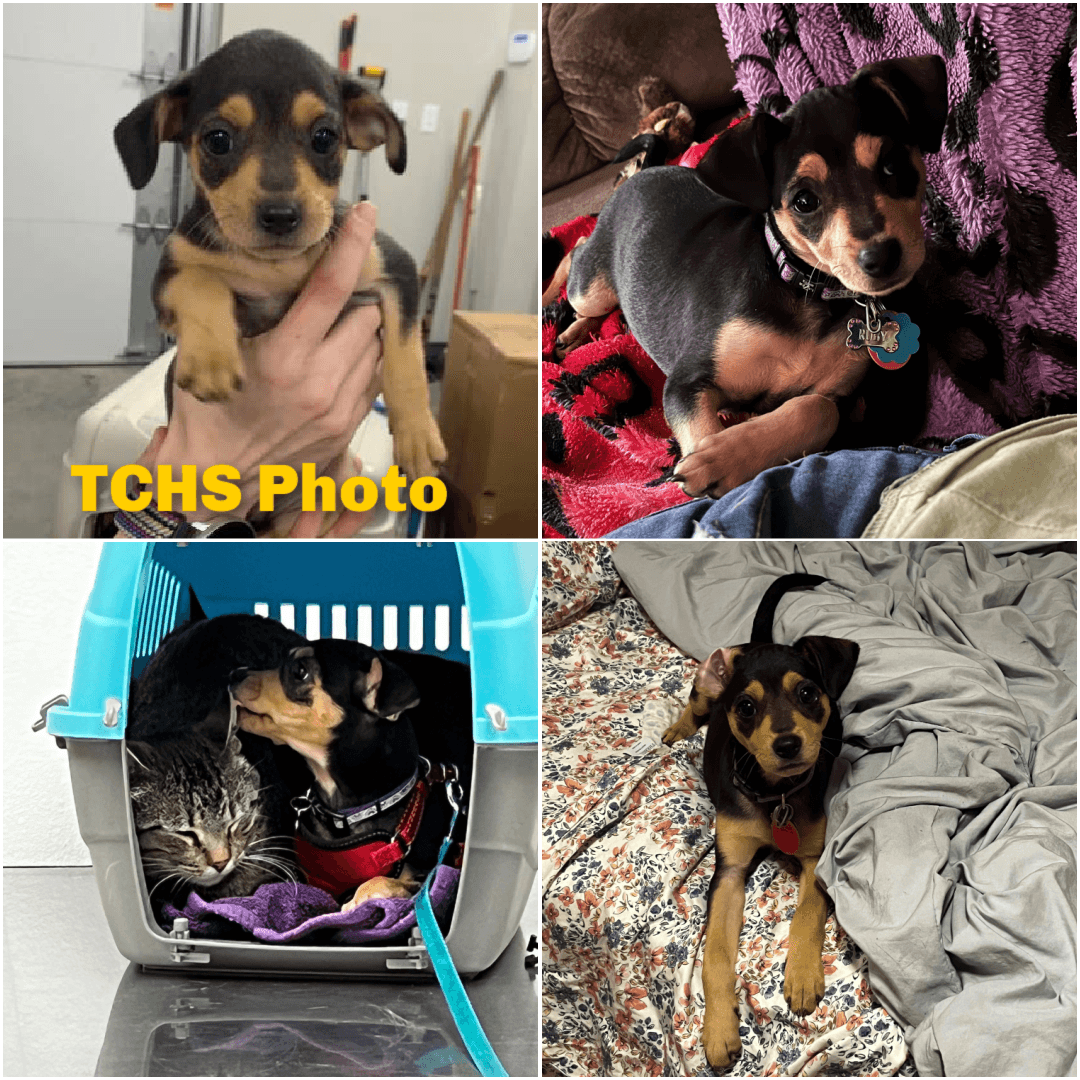 Tri-County Humane Society often has to guess on a shelter pup's breed. (It's an educated guess, but a guess nonetheless!) It's always fun to hear from adopters who have their dog's DNA tested. Such is the case with this adoption story, about a pup who arrived as a little puppy; she was part of the "beverage" litter who arrived in late May, and her name was Boba Tea. (We listed them as Chihuahua/Dachshund mixes.) Little Boba Tea is now Ruby.
---
"She is adjusting well. She is somewhat potty trained; she has accidents now and then. She is still learning that her feline brothers don't always want to play." (How no fun of them!)
---
Here's the fun reveal: Ruby is not two breeds, but 19! The top five: Chihuahua (28 percent), Dachshund (18 percent), Cocker Spaniel (10 percent), Miniature Schnauzer (6 percent), Parson Russell Terrier (4 percent), plus 14 other breeds! It's interesting to know, but our philosophy on mixed breeds is always this: They're 100 percent family members - and fun!
---
"Just like how butter melts on a hot pan, your heart will melt when your cute puppy takes a nap in your lap." - Unknown