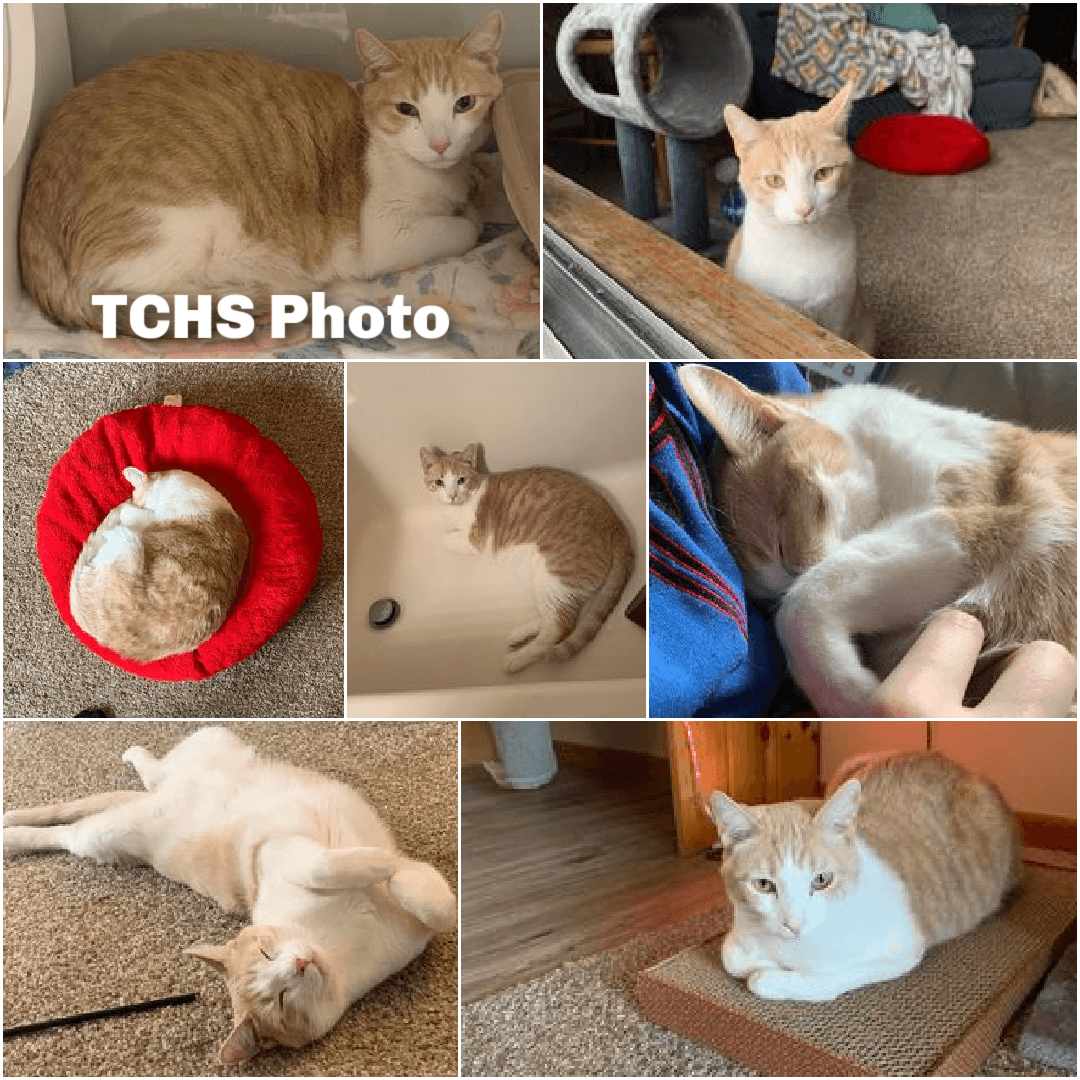 Animals adopted from a shelter adjust to their new homes at different paces. For some, there's no wait time; for others, it can take weeks (or months). And for some, like Nigel the cat, it's a very quick turnaround!
---
"Nigel was very timid when we first got him. He would hide under our bed the first night, and then I woke up the morning after we got him and he followed me into the bathroom and followed me around all morning, Since then, he's been such a lover. If there's an open lap, he's sitting on it. He loves his wand toy more than anything – if he wants to play, he grabs it and brings it to us to tell us he wants to play!"
---
Vicki Davis, CAWA:  Most of the cats I've known are pretty quick to communicate what they want (or don't want!). Nigel apparently follows the same path – and it sounds like it's working well for him!
---
"Let your need guide your behavior." – Cheshire Cat, Alice in Wonderland