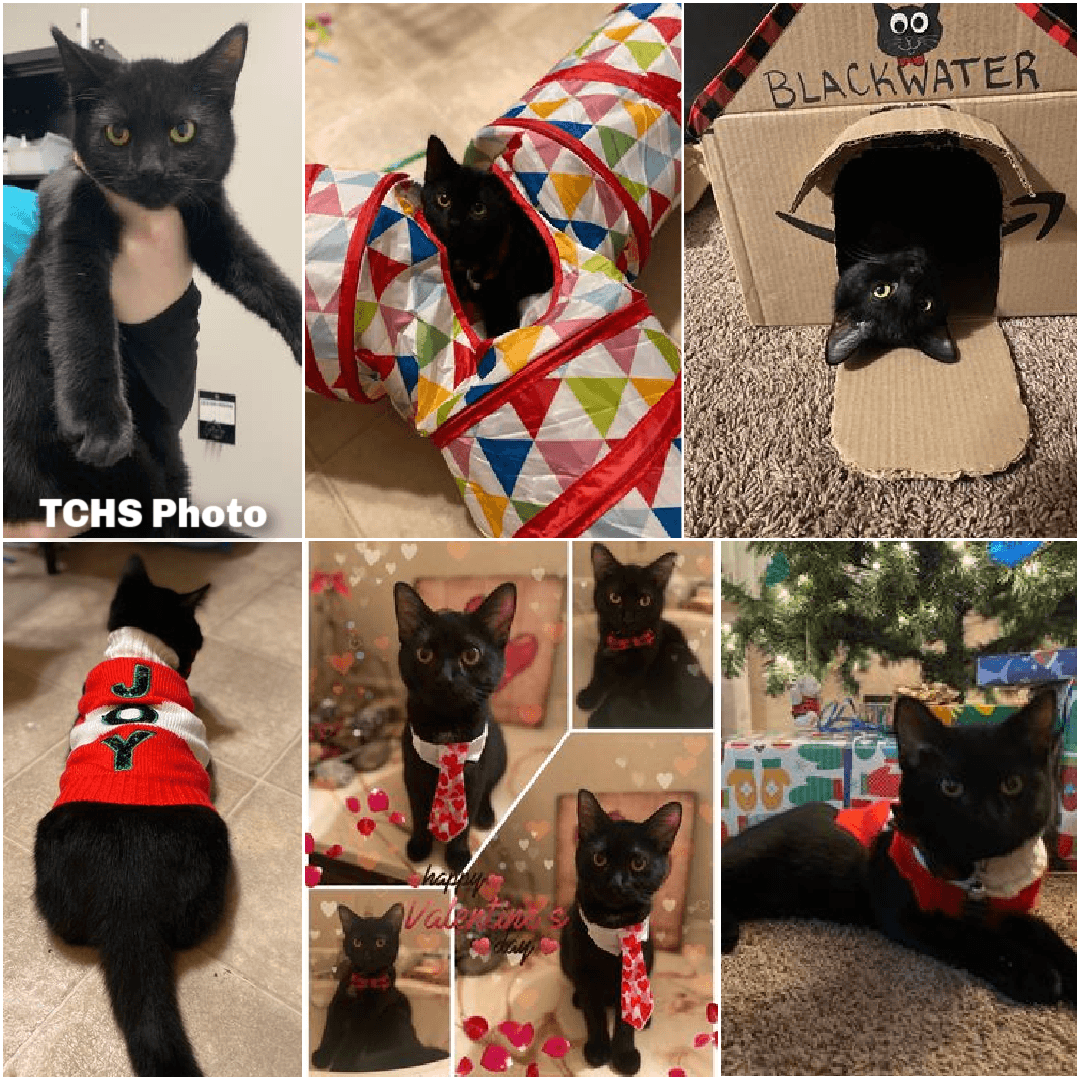 This adoption story is about a kitty whose family makes sure he's always the star of every holiday, whether it be Christmas or Valentine's Day. (They've done lots of cute photos to coincide with special occasions!)
So while this story is published on April Fools' Day, it's no joke that this cat is the purr-fect addition to this household.
An older black kitten then known as Dodger came to Tri-County Humane Society in October 2021; he then spent some time in foster care. He was adopted in December, and he got a new name: Blackwater, inspired by a family member's favorite video game.
---
"He is the most amazing cat we've ever had. He loves his family and loves to cuddle and give hugs and kisses."
---
We know that no matter the day, this cat is always going to be celebrated like a favorite holiday!