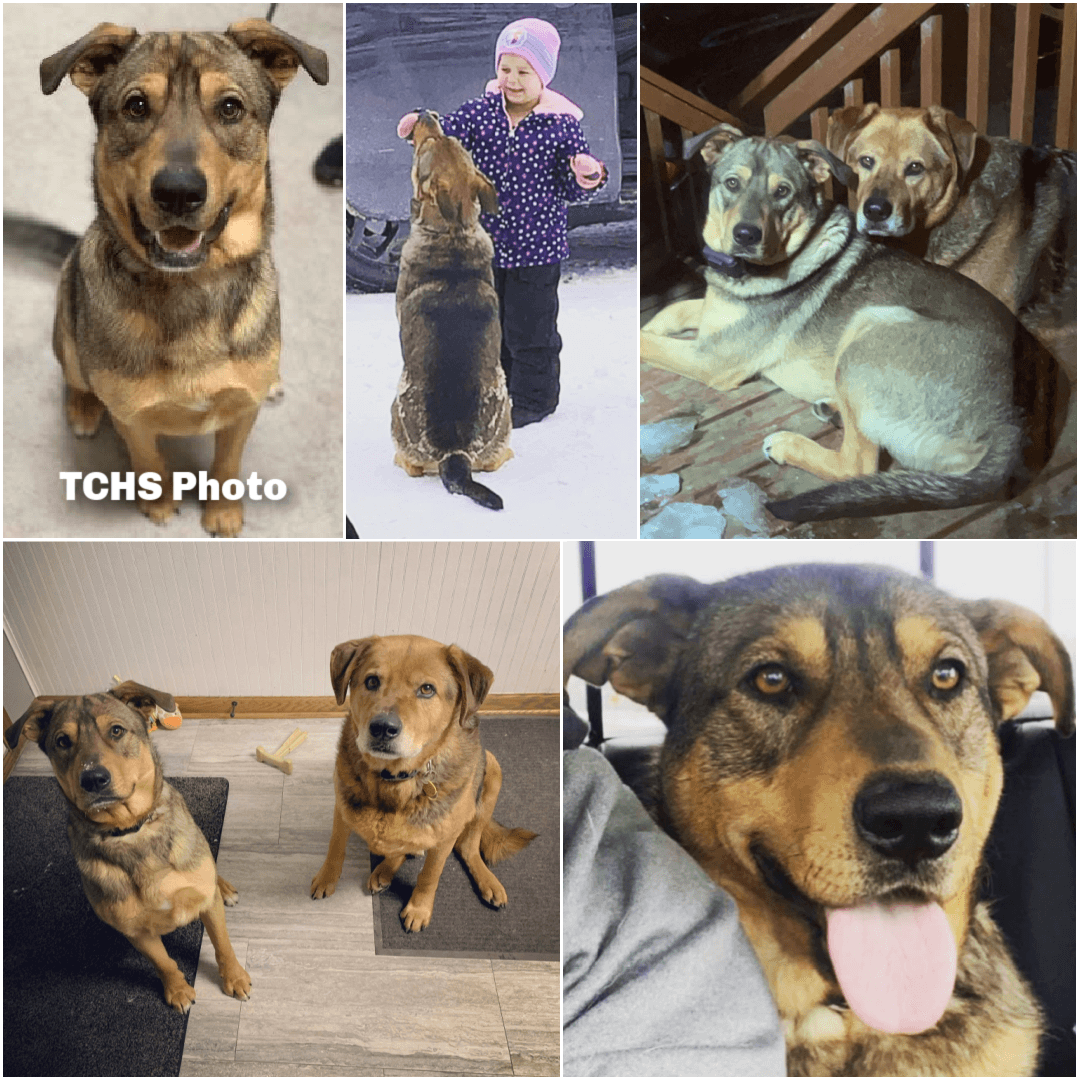 Tri-County Humane Society was recently featured on KARE 11 as part of a longer piece about Leech Lake Legacy, one of our longtime transfer partners.
TCHS took in almost 400 animals from that nonprofit organization last year! 
This adoption story is about a transfer who came to us by way of Leech Lake Legacy.
Bear is a 1-year-old German Shepherd mix who arrived in mid-January. He didn't even wait a week until he was snapped up! His new family says Bear has been the perfect addition.
---
"He loves playing outside and exploring our land with us and his furry brother, Rambo. He is sweet with the kids, gentle with our barn kitties, and has transitioned easily into our family!"