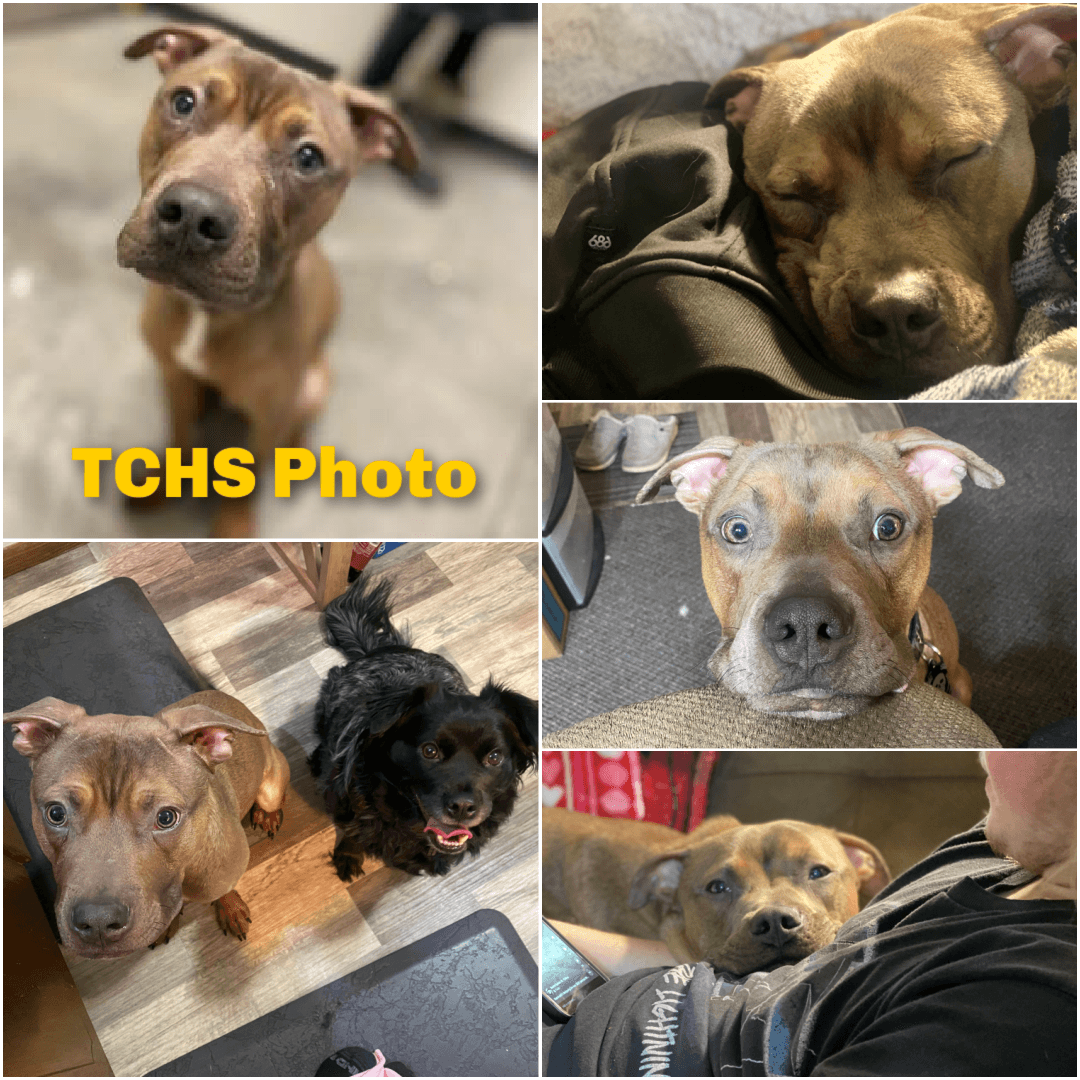 Most animals who come to Tri-County Humane Society looking for new homes are happy and healthy. But every now and then, we get one who needs a little extra care, whether it be medical, mental, or both. Such is the case with this pup's story. Zeus arrived in mid-January. The 2-year-old American Staffordshire Terrier mix was severely underweight and in need of immediate care. He ended up spending about a month at the shelter as staff worked with him to get him to a healthy weight and to socialize him. He quickly captured the hearts of staff members and volunteers alike. After being cleared for adoption, this sweetheart found his home in mid-February. He is thriving there and even has a doggie pal whom he adores.
---
"I'm so happy he is at his forever home. We love him so much, and I know he loves us. He is over 50 pounds now! And he loves to be silly."
---
After Zeus' bumpy start and tough times, nothing could please us more than to see the term "silly" used to describe him!