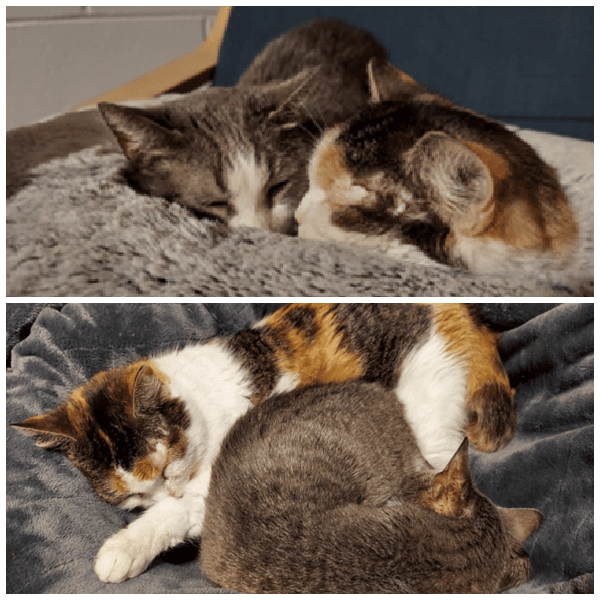 Not long after Christina Hegstad, CVT, started at TCHS, she was quickly charmed by a pair of senior cats. Here's their story:
---
Gertie and Betty (formerly Cheese and Toast) tugged at my heartstrings from the first time I met them at TCHS. My cat lady niche is petite little grandma cats, and they are that and more! I was heartbroken to see them consistently passed over in the cat room, presumably because of their age and Gertie's health issues. When my own senior kitty passed away unexpectedly, I knew it was time for them to come home with me. Gertie has trouble seeing and hearing, so there was no question Betty would have to come with her to be her guide. They lean on each other for support (sometimes literally) as they adjust to their new home. Their favorite spot is on what used to be MY heated blanket. It's obviously theirs now.
They are the two sweetest little ladies, and I am thankful to have them as part of my family!