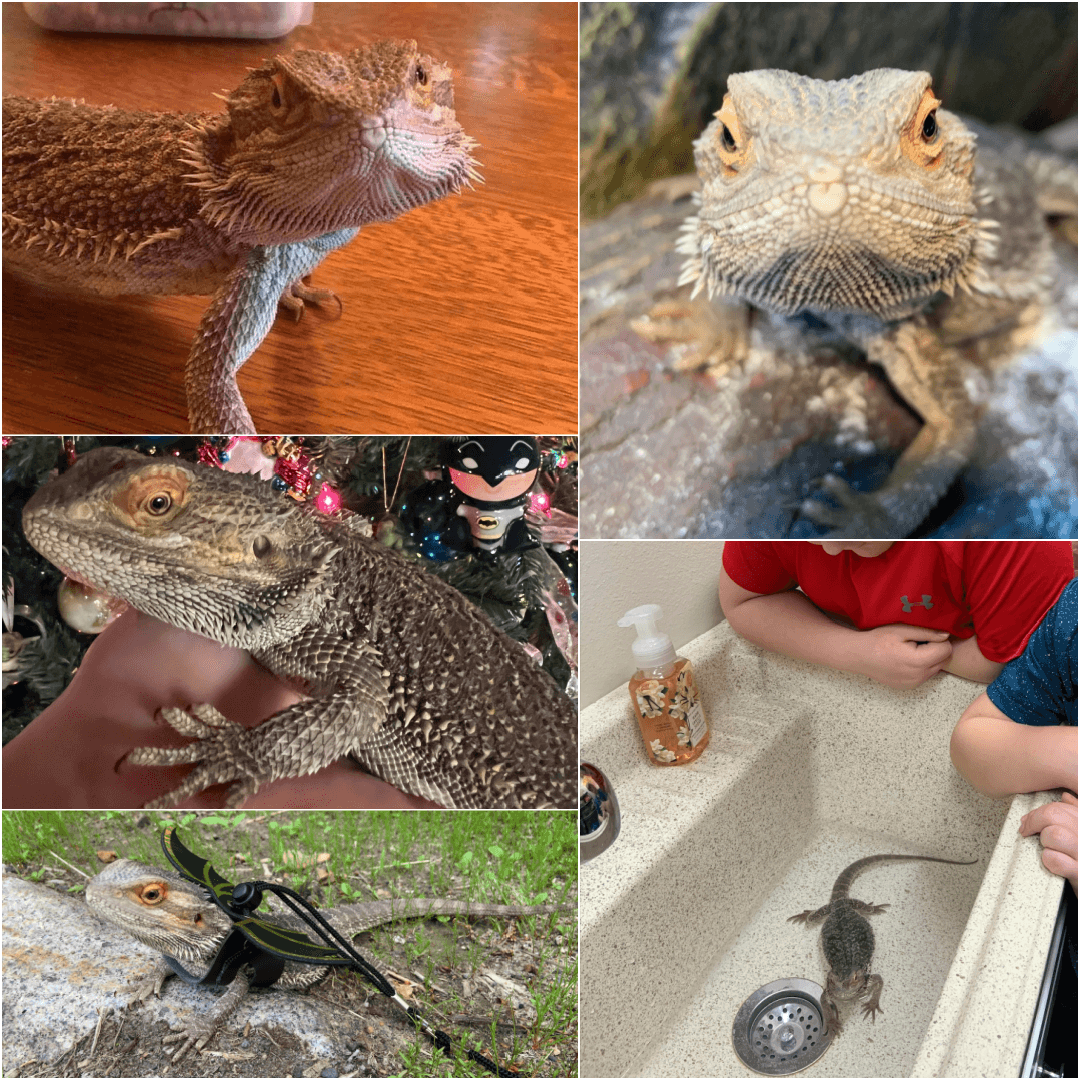 "Foster fails" – when a TCHS foster decides to adopt the animal they're caring for – are not uncommon. We promise, it's not our sneaky strategy to get more adoptions, but it doesn't disappoint!
This adoption story is about one of the newest members of #TeamTCHS and her "fail" – although it's been nothing but a success.
Dr. Deanna Quade, who is one of the shelter's three veterinarians, took home a bearded dragon named Spike as a foster to give him some much-needed TLC.
---
"It was love at first sight for my boys! Once Spike was on the mend, there was no doubt we were adopting him into our family. He is very loving and demands daily snuggles. He tolerates bath time, loves to be hand-fed, and has a big personality. Spike even has his own 'real dragon wings' for his summertime outdoors!  Thank you, Tri-County Humane Society, for caring for all animals!"