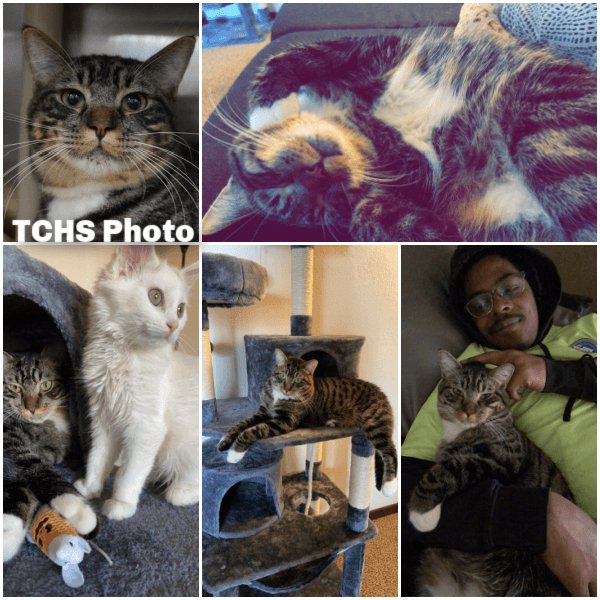 Tri-County Humane Society is all about second, third, fourth, and beyond chances!
This adoption story is about a cat who had two stays with TCHS; now he's doing great in his home. Keanu was born in one of our foster homes with five brothers and sisters. After being adopted as a kitten, he came back to the shelter after seven months with some health issues.
The animal care team helped Keanu heal from a urinary blockage, and he was cleared for adoption. He found his new humans in mid-July 2021, exactly a month after he returned to the shelter.
---
"Keanu has brought so much love and laughter into our home in the past few months. He refuses to lay on the bed without making sure he's touching Mom and Dad at all times. He's great with our daughters - always so calm and loving. He is our best friend. We really couldn't imagine a life without him."