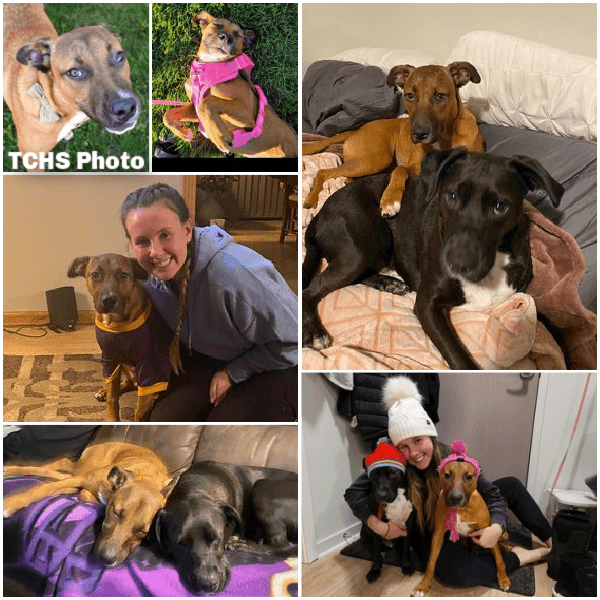 Friends of Tri-County Humane Society know that 2021 was a record year for transfers for us! Having a new, twice-as-large shelter meant we could help our partners in animal welfare more often. This adoption story is about a dog from one of those transfers.
Mocha, a Black Mouth Cur mix, came to us in September 2021 via a Twin Cities transfer; she arrived there by way of Mississippi. She was adopted after a few weeks at TCHS; the now 1-year-old-plus dog is loving her new life as "Millie."
---
"Millie loves her brother, and they are inseparable at this point," says her new human. "She absolutely loves her bones and cuddles."
---
Millie is officially a Minnesota resident now – she went as a Vikings cheerleader for Halloween. No matter the Vikes' record, Millie will always be glad she's a Minnesotan!