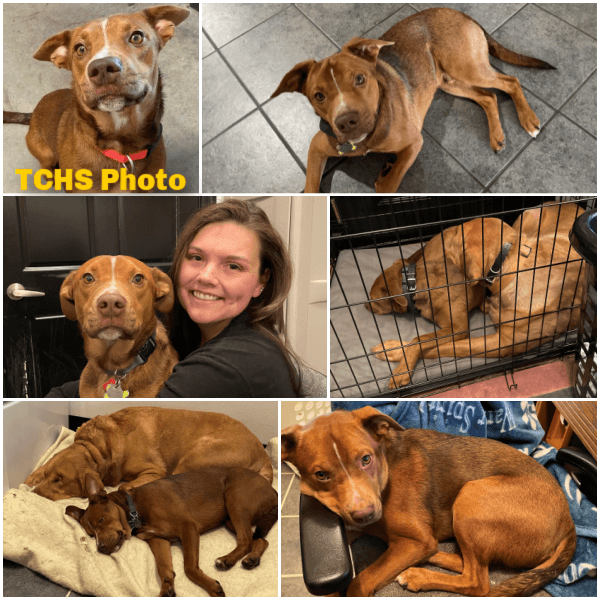 New year, new attitude – and don't ever believe that a dog can't learn new tricks! Or, in the case of this adoption story, learn how to adjust to a totally different climate!
A dog who came to us Aug. 19, 2021 from the South, then known as Tank, was adopted about a week later.
---
Now known as Franklin, he's embraced his new Minnesota home! "He loves the snow, which surprised us," writes his new human. "He is a bundle of energy and likes to run laps around the house."
Franklin also has a new doggie brother named Harley whom he's very fond of – they are sometimes found cuddling in a kennel together even when they don't need to be in there!