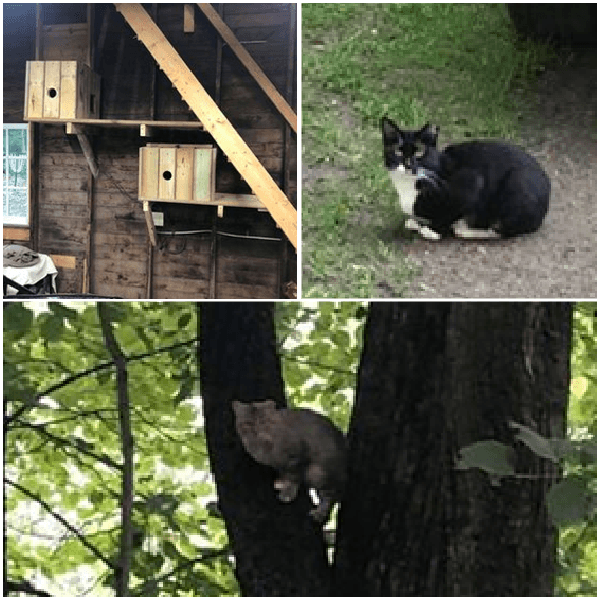 Tri-County Humane Society often adopts out "working cats" or barn cats—those that, for whatever reason, would not make for a good indoor cat but still deserve good homes.
This feature is about Bailey (Tinsley) and Boots (Misty). Here's what their adopters had to say: "They have both adapted well to their new lives around our little country home. Boots (Misty) loves to lounge on our firewood piles. Bailey (Tinsley) is very observant and sits for hours on the barn stoop and takes in everything going on around her. We built the cats boxes on the underside of the barn steps. The cats are getting comfortable with them."
---
If you are interested in adopting a TCHS working cat, please call us at 320-252-0896.
Working cats come spayed/neutered, with vaccines on board, and are name your own price.