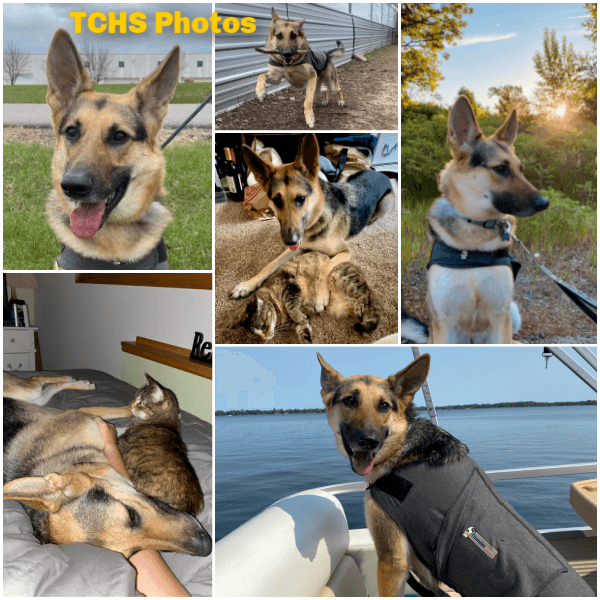 This adoption story is about a dog who was in and out of the shelter a few times, looking for just the right home to lighten up! Luna is a 2-year-old German shepherd mix who came in the shelter in March. She was a skittish dog who had been treated for anxiety; she always wore a Thundershirt to help calm her nerves. She finally found her match in May; we're happy to report she's doing wonderfully and even scored a new feline friend.
---
"She originally had anxiety, but she has been off meds and even out of her Thunder vest for a couple months! She LOVES playing with all her toys and going for multiple walks a day, and she's even getting along with our rescue kitty Penny (who is also from TCHS a few years ago). She's been such a spunky little addition to our family and definitely has a personality!"
---
Thundershirts are a go-to for us when a dog is experiencing heightened anxiety. It's not a cure-all for every dog, but definitely something we keep in our toolbox to try for dogs like Luna. Another helpful tool for anxiety is Adaptil, which can be sprayed on the Thundershirt. Both products are available for sale in our Re-Tail Shoppe at the shelter.