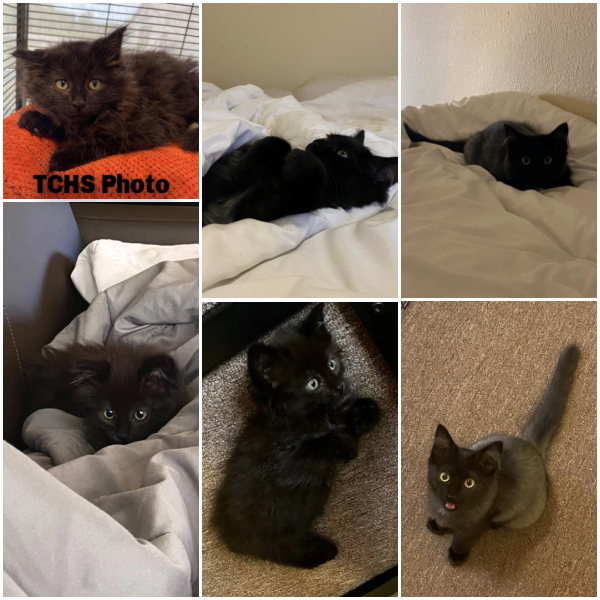 Kitten season means lots of kitten adoptions, naturally! And anyone who has adopted a kitten can tell you part of the fun is watching them grow up and develop their purr-sonality. Aqua was part of an unplanned litter ( can you say NUTR-EM?); this little kitten came to Tri-County Humane Society in May with three siblings. He found his home in early June.
---
"Aqua felt scared and insecure on his first day at home, hiding in the corner or behind the couch. We prepared nice food for him, but he only ate a little. We spent the whole afternoon with him and he started to accept us slowly. At night he started to patrol the house and came closer to us, and he was smart enough to go to sleep in his own nest at night. The next day, he was not so scared anymore. He started sleeping on me and following me around."
A more recent update from Aqua's new home shows he has certainly made himself at home.
"He has grown a lot.  He is very lively and feels that he can't use up his energy every day.  He likes to work with me in front of the computer desktop.  He is very clingy, always waiting for me to come out at the bathroom door, very heartwarming."
---
Glad to hear that Aqua warmed right up and is getting along swimmingly!