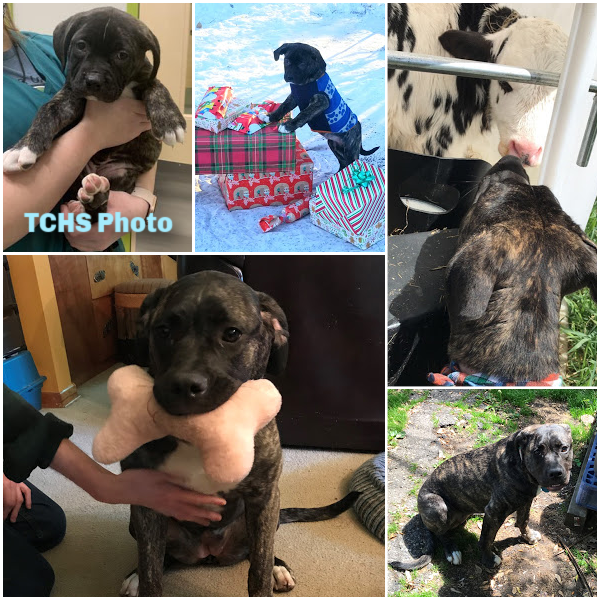 Tri-County Humane Society staff often have to play an educated guessing game when it comes to our dogs' breeds, unless we know the parentage or have paperwork. But when it comes to deciphering a puppy's breed, sometimes it's like that Forrest Gump quote about a box of chocolates: You never know what you're gonna get! Such is the case with this story about a puppy who was adopted in December.
The little one was part of a transfer from another facility, so we had almost no background on them. We labeled the litter as American Staffordshire Terrier mixes. The adopters of one of the puppies, who was named Bryn, decided to have a DNA test done on her. The results? Well, the dog now known as Mavis is 50 percent American Bulldog, 25 percent American Staffordshire Terrier, and the rest is a split between Boxer and White Swiss Shepherd.
But while her new humans found the results interesting, what they really care about is that the now 61-pound Mavis is 100 percent terrific.
---
"She is very smart and already knows sit, shake, lay down, wait (for food to be served), and high-five. She recently discovered the river at the dog park and loves going there now! She makes dog friends easily and does well with her two cat brothers. She loves car rides, especially to the grandparents' farm to see the cows. She has to sleep with her duck toy – no exceptions!"