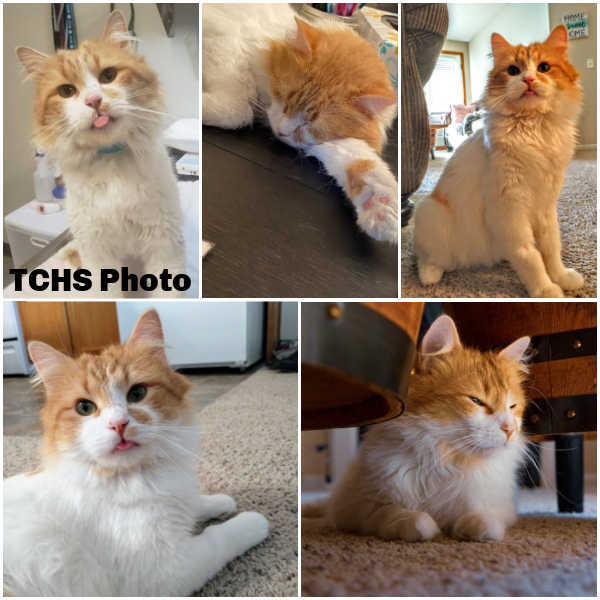 This story is about a feline TCHS alum who has two basic modes: play and sleep! (Sound familiar cat owners?) A stray cat was brought in before the end of 2020; he was named "Bruno". Bruno was adopted the first week of January and renamed Ollie.
---
"Ollie was sick about a week after coming home. But after that, he got out of his fur (shell) more comfortably! He loves to zoom around our apartment almost every day - sometimes we think he thinks he's a dog. We still have some training to do with his nipping, but he just wanted to play all the time. Unless he's feeling lazy, of course!"
---
Sounds like Ollie's amazing good fortune was being lost and then found! He's living the good life with his new humans! Judging by the photos, Ollie still has the endearing habit of sticking out his tongue, which we saw plenty of at the shelter! Makes for fun photo ops!