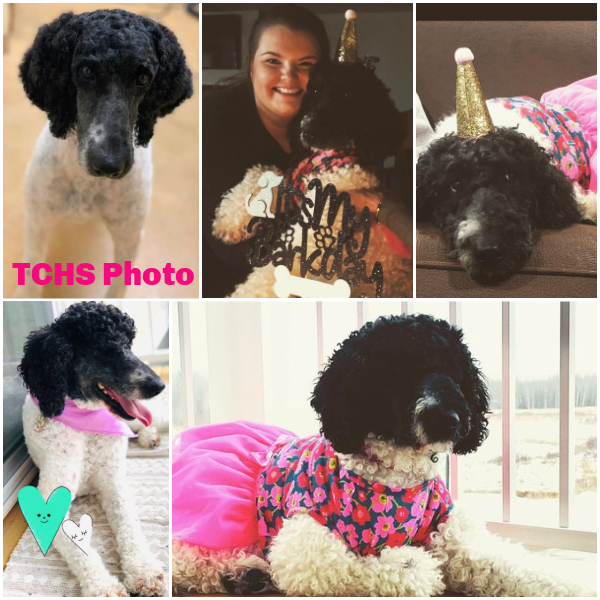 Tri-County Humane Society staff, volunteers, and friends have long known that "rescue" is a two-way street. Hence the term – "Who Rescued Who?".  Such is the case with this story. Faith, a poodle mix, found her new beginning – and her new best friend – five days after her arrival. Now Faith is Gracie, and her new human knows how lucky they both are.
"She has been the biggest blessing for myself but also anyone who meets her!" her adopter writes. "When I set out to rescue a dog, I didn't realize she rescued me. Gracie and I are bonded at the hip. She's my best friend, she goes everywhere I go. I'm just so grateful I've had the opportunity to include her in my family! She has come so far and blossomed into such a sweet soul."
A shelter pet typically just needs a bit of time – and the right home – to be their best self! Gracie's sure putting her best fashion self forward!