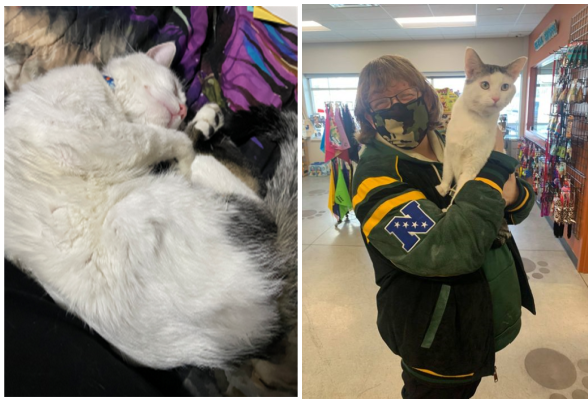 Our adoptions in 2021 are already off to a great start!
One of our more than 370 adoptions so far this year (as of this newsletter's press time) was Ken the cat, pictured here.
His new human reports he's already at home!  "He  plays with his toy mice and toy sloths. He loves to eat. …  He is very cuddly and purrs a lot."  Enjoy your new life, Ken!