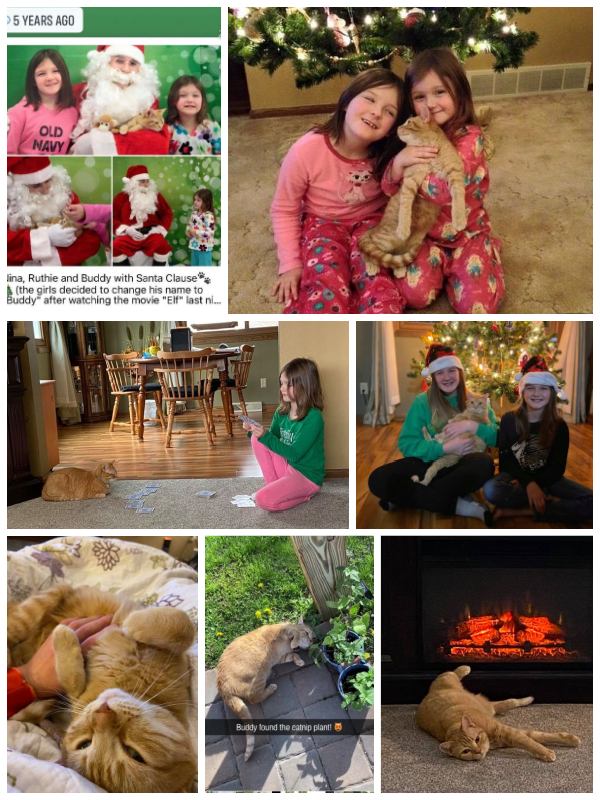 This adoption story is a reminder that everyone needs a "Buddy" – and if that Buddy is from us or a shelter like ours, even better!
A family adopted an older kitten about five years ago. It was the holiday season, and the girls named the kitten Buddy after the movie "Elf." It seems he's lived up to his name:
---
"He is just the most wonderful friend, playmate, snuggle buddy and study buddy we could've ever imagined!" one of his new humans writes. Buddy's favorite activities include "spending his evenings warming his bum at the fireplace" and hanging with his family. "Buddy enjoys everyone's company and will do or play anything you want! He has been a blessing to our family during these hard times being stuck inside. He loves to cuddle and sleep on our beds with us. He takes turns sleeping in everyone's beds, too!" And Buddy's family knows how to treat him right: "Because he is so great, we like to reward Buddy with his own fresh-grown catnip."
---
A toasty bottom AND fresh catnip? Buddy is living the life! Here's to many more holidays with your family, Buddy!