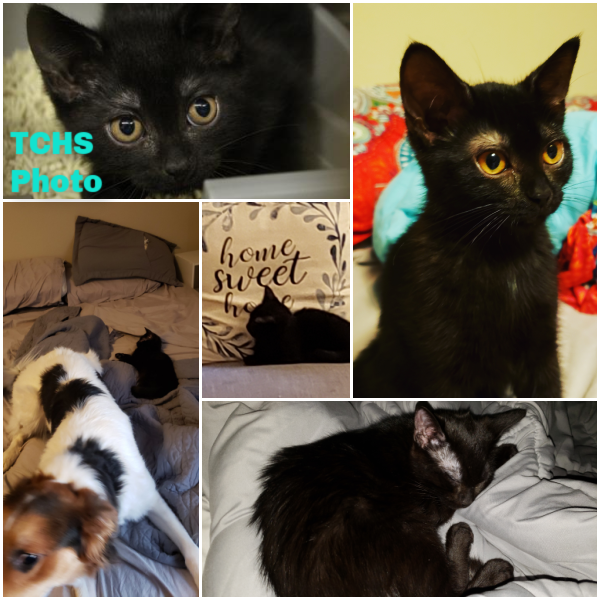 Friends of the feline variety know that the black cat adage is wrong – black cats are indeed very lucky! Here's a story about a once-shy little black kitten who's growing into a confident black cat – one that insists on being treated like royalty, of course. Gadget came to the shelter in late August; she was adopted six days later – and it's going wonderfully for everyone.
---
"We have re-named her Luna, she now has two kids and a dog to keep her company. She has been the absolute sweetest cat - she greets me when I am home from work each day. She sleeps on my bed, because obviously her cat bed is not good enough. She loves both kids and plays so gently, she doesn't bite or claw them. She also loves to mess with the dog by booping his snout. Luna has made our little family complete, and she knows she is queen of the castle."
---
Congratulations on your new family, Queen Luna – may your rule be long and your subjects caring and kind!