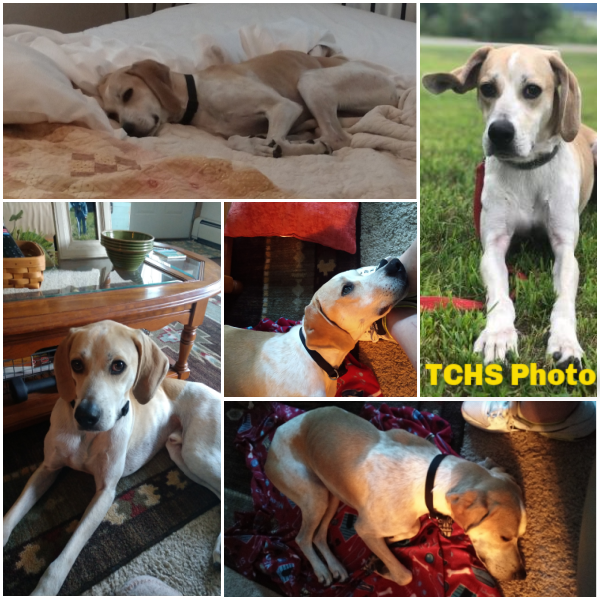 This adoption story is about a dog who fooled all of us – in the best way possible! Sketchers arrived at Tri-County Humane Society this summer as a transfer from another rescue. True to his name, he was "sketchy" about new things – he merely had a skittish nature and looked nervous in the shelter. (However, you should have seen him "grinning" during his outdoor walks with volunteers!)
Staff and volunteers adored him and soon learned to go slowly with this anxious pup for the best results. Sketchers was adopted a few weeks later, and his new human is over the moon about him – but joked during a call with us that he's "the world's greatest con artist." Now named Winston (Winnie for short), he's a sweet, fun, outgoing doggie – nothing like the nervous dog who was at the shelter.
---
 "He's super loving and affectionate. Loves his toys! Has not had one accident since he came home!"
---
That's great news – and an important reminder to never judge a shelter animal by how they behave and show themselves in a kennel setting.