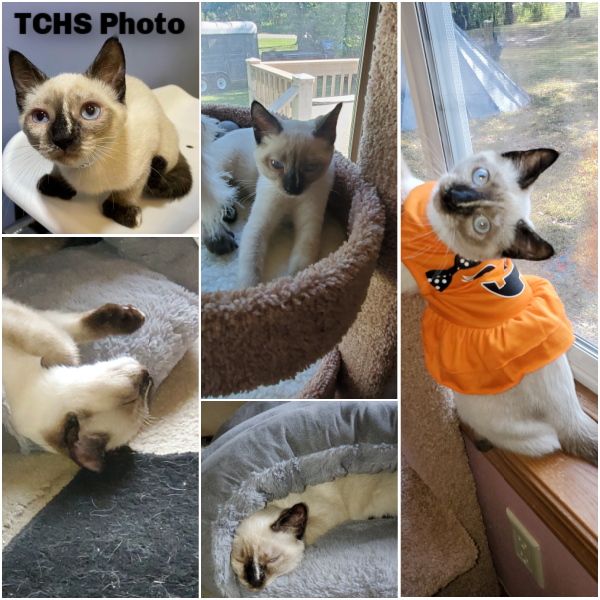 This story is about a kitten with a sweet name who's living a sweet life indeed!
The Siamese kitten that Tri-County Humane Society named Q-Tip came in to the shelter in June with her brother; the two spent some time in foster care to get ready for adoption. (Thank you to all the TCHS fosters!) Q-Tip, now named Smore, was adopted at the end of August.
---
"She warmed right up to the home, quickly taking over her five-story cat tree which looks out the big front window where she can watch birds, squirrels and the occasional turkey and deer. The vet saw her for an upper respiratory infection, but after meds she is just fine. She likes to steal and hide small objects, and boiled chicken has become her favorite treat! She is great at having her nails trimmed and loves a good brushing. She loves to give kisses and is happy to get them in return. We are so happy to have her as part of our home."
---
It sounds like Smore goes as well with her new home as chocolate, marshmallows, and graham crackers go together around a campfire!