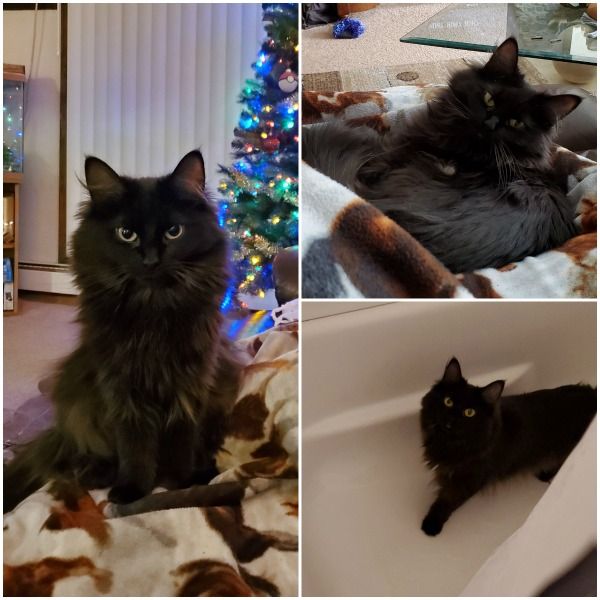 Anyone who has a pet knows how they can bring us comfort during tough times. 2020 has been challenging for many of us – and we are pleased to hear from many TCHS adopters how their animals have helped make things seem a little brighter the past several months.
This story is about one of them: the cat Nebula. The striking-looking beauty only waited a few days before she found her human match – and it's still going great two years later!  Her human wrote us:
---
"I just wanted to say thank you all for the love and hard work you've done for the animals throughout these hard times. It's coming up on our 2-year adopt-a-versary and I couldn't be happier with my quarantine partner."
---
Happy anniversary, Nebula and family!  So glad you can appreciate what you've found with each other.