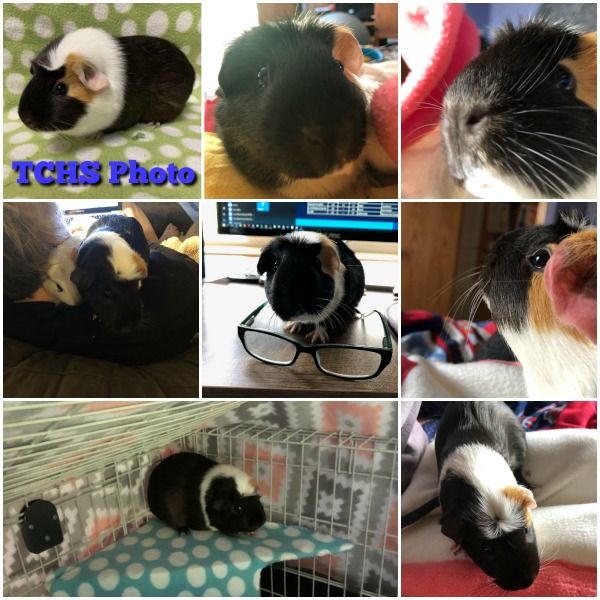 It's always wonderful to hear about the smaller pet varieties having success in a new home. This particular Tri-County Humane Society alum is enjoying her expanded space in her new home.
Delilah Belle, a 1-year-old guinea pig came into TCHS in early March due to landlord issues. She spent some time in a foster home before she returned to the shelter and was adopted in early May.
---
Here's the update: "I just wanted to let you guys know she is thriving! She loves her 10 square feet of space and her best buddy Yzma, along with her veggies and hay mixes! We love her so much and I just wanted you to know she's doing well!"
---
All pets are deserving of a chance for a new home when something prevents them from being able to stay in the one they're currently in.  There's no shame involved when someone brings a pet to our shelter.  Let's be grateful they were brought to us. It's what we do and because of you, we can do it well!