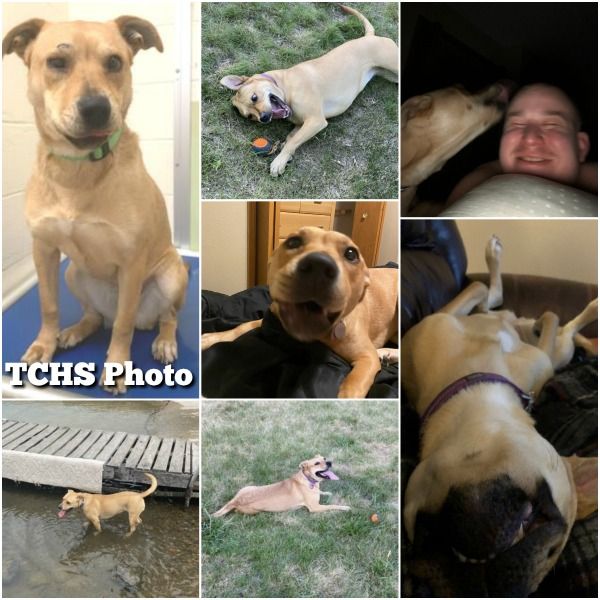 This story is about a pup whose days are filled with playtime! The 2-year-old American Staffordshire Terrier mix (then called Matilda) came to Tri-County Humane Society in mid-November last year.
Matilda was a transfer from another rescue, so we didn't have information on her, but staff could tell she was a very friendly dog. (During her screening at TCHS, she was very gentle and mellow, and even made herself comfortable on the exam staff's lap.)
Matilda was adopted a little more than a week after she arrived. Her name is now Roxy, and here's a report from her new best friend:
---
"She spends most of her days playing with toys while I'm at work and when I come back we spend a lot of time at the dog park on long walks and having snuggle time."
---
What part of that doesn't sound like a dream life for a man and his dog?! Making dreams come true for people and pets – that's what we do, and we do it well!