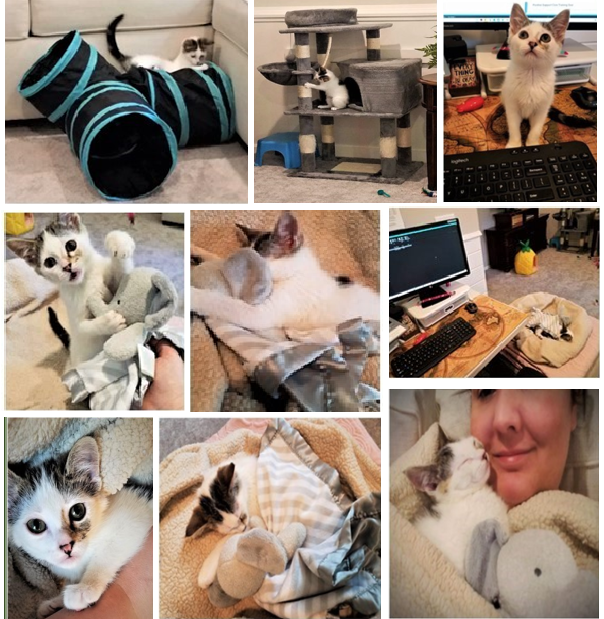 From our August 2020 Newsletter: An update on Princess Di, officially named Betty in honor of Minnesota treasure Betty Crocker and Betty White's sweet character from The Golden Girls, who was also a proud Minnesota native.
Betty is a snuggle bug who loves to cuddle. She sleeps beside me in bed each night and likes when I hit the snooze button for tons of morning pets.
Betty loves to play!! She loves her tower and tunnel and tons of toys. Bells that jingle are her favorite. Her new best buddy is an elephant blanket named Ollie. Her mommy works from home and Betty is the best office assistant.
Miss Betty found her forever home and her new mommy loves her so much. Thank you, Tri-County Humane Society!