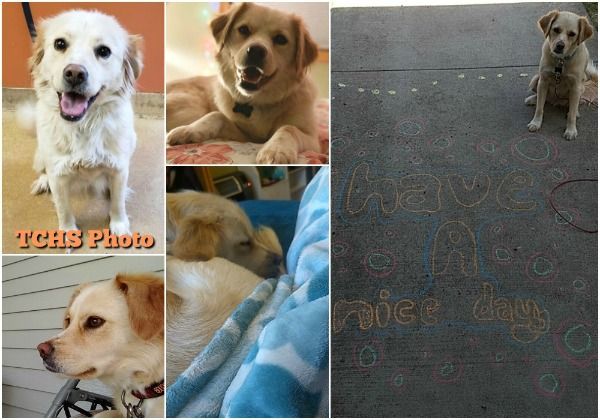 I'd like to share a story about a dog who found her independence - and is definitely pursuing happiness:  Layla, a 2-year-old Golden Retriever mix, came to Tri-County Humane Society in mid-November as a transfer from Leech Lake Legacy. She only waited two days to find her humans – and boy, did she hit the jackpot!
---
"She has kept us busy with her training and tracking down all the things she likes to chew up. She has come a long way, but we still have some work to do. She loves carrots and peanut butter. We are always spoiling her with new toys, treats, and plenty of snuggles. She always finds a way to make us laugh, whether that's crawling in the laundry basket or making herself at home in the closet. Thank you for all that you have done for the animals in need!"
---
Thank you to Layla's family for giving her a home – and Layla, if you're going to crawl in the laundry basket, at least fold some clothes! As for the rest of you, please have a happy, safe holiday.  And thank you for helping us recognize and promote the bond between humans and animals while helping them both pursue happiness through TCHS!