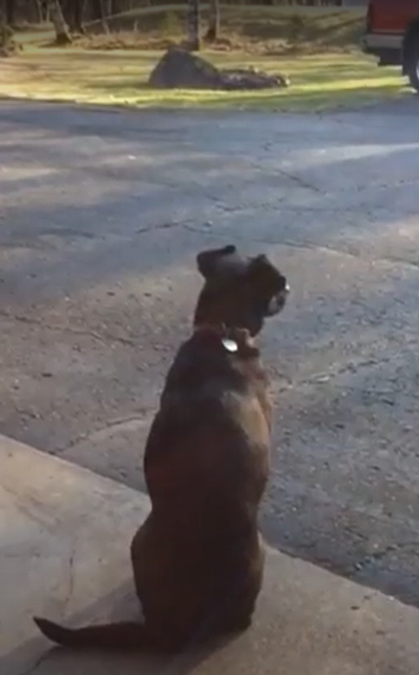 Tri-County Humane Society board member Kourtney Piepenburg submitted this wonderful story. This is a great example of what dogs can do……and of how you've helped us get them out there to do it!
---
My first dog's name was Maddy Lynn. She was a treasure and became part of who I am today. She taught me unconditional love. After a loving 14 years, Maddy passed away. At that time, we had another dog named Mona. 
Mona was so used to having a companion, it didn't take us long to realize we had to adopt another pup. Nalla was a quiet dog, one that stood in the kennel and didn't make a peep at the shelter. She was timid and scared and it was obvious she had puppies very young. 
Nalla became part of the family in no time, and she and Mona were buds! Although Nalla was like a child to us, my heart strings were tugged. You see, my dad had lived alone for over 15 years. He told me many times, he did not want a dog. However, I knew what was best for him, unconditional love and a buddy to share life with him. I knew Nalla would be the perfect fit for my dad.  
After a little convincing, I told dad to take Nalla for 2 weeks on a trial period. If it didn't work out, no harm no foul.  He was worried we would be sad.  I told him we will just take one day at a time, the rest is history  
Nalla has changed my dad's life since day one.  I can't tell you how many times he has thanked me. He said "You know Kourt, it seems you knew even when I didn't exactly know what I needed." 
Although we missed Nalla, we knew her purpose was to be with my dad. The joy, companionship, and love she brings to him outweighs any sadness from missing her.
I truly believe this is a 'who rescued who' situation. Love you Dad!!
Kourtney
Listen to Kourtney's Dad tell how he and Nalla help each other