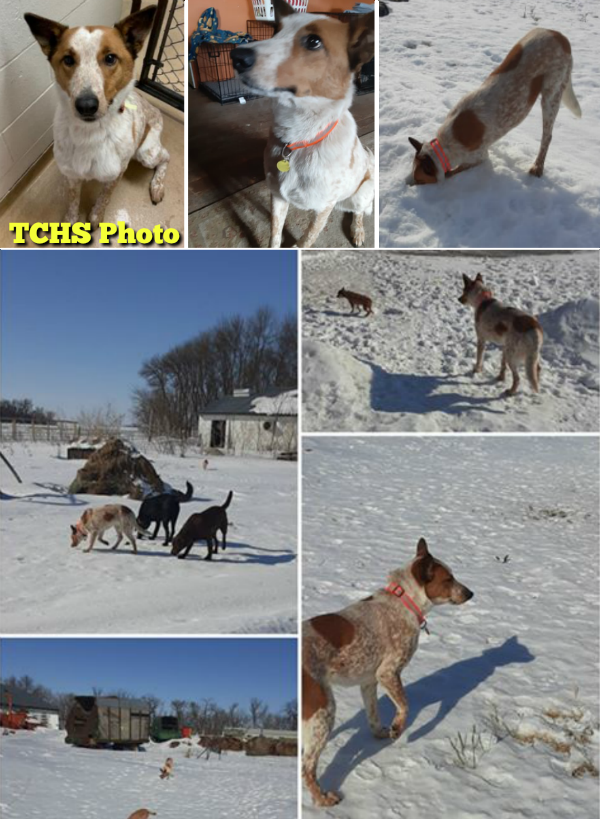 This adoption story is about a dog who's now part of a "Fab Five"!
Marley, a 2-year-old Australian Cattle Dog mix, came to the shelter in early February. This sweet girl only had to wait a week to find her new family – and that includes plenty of canine siblings! Here's the report from her new home:
"She met her four new fur siblings and gets along with three of them, the fourth one is very cautious around her still as Marley wasn't very friendly with her right away. They are able to be civil when somebody is around and are getting better even when their humans are in a different room. She is officially part of the 'pack 5.'  Thank you for everything you do for all these beautiful animals."
Thanks to Marley, her adopters, and the pack for being part of #TeamTCHS!  And a special tip of the hat to all of our supporters who help us put those teams together!