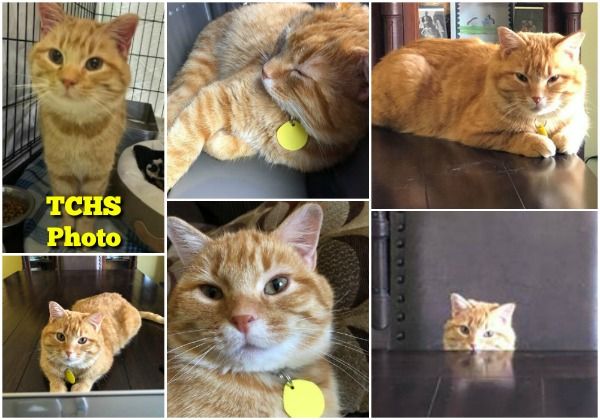 This story is about a cat who got a new "job" supervising his humans. Sunny, a 2-year-old kitty, came in to Tri-County Humane Society in mid-February.  He was very friendly with staff and we knew someone would fall in love with him quickly. Sure enough, he found his new home on March 1st. His adopters not only gave this big orange cat a new home, he also answers to a new and appropriate name – Garfield. Here's their report:
"He loves to sit right in my work space as you can see watching every move I make, sending emails, conducting board meetings and yes, even sleeping on the job. He is a silly, curious, loving cat. He has adjusted so well in our home. Thank you."
Thank you for adopting – and only have lasagna in moderation, Garfield!