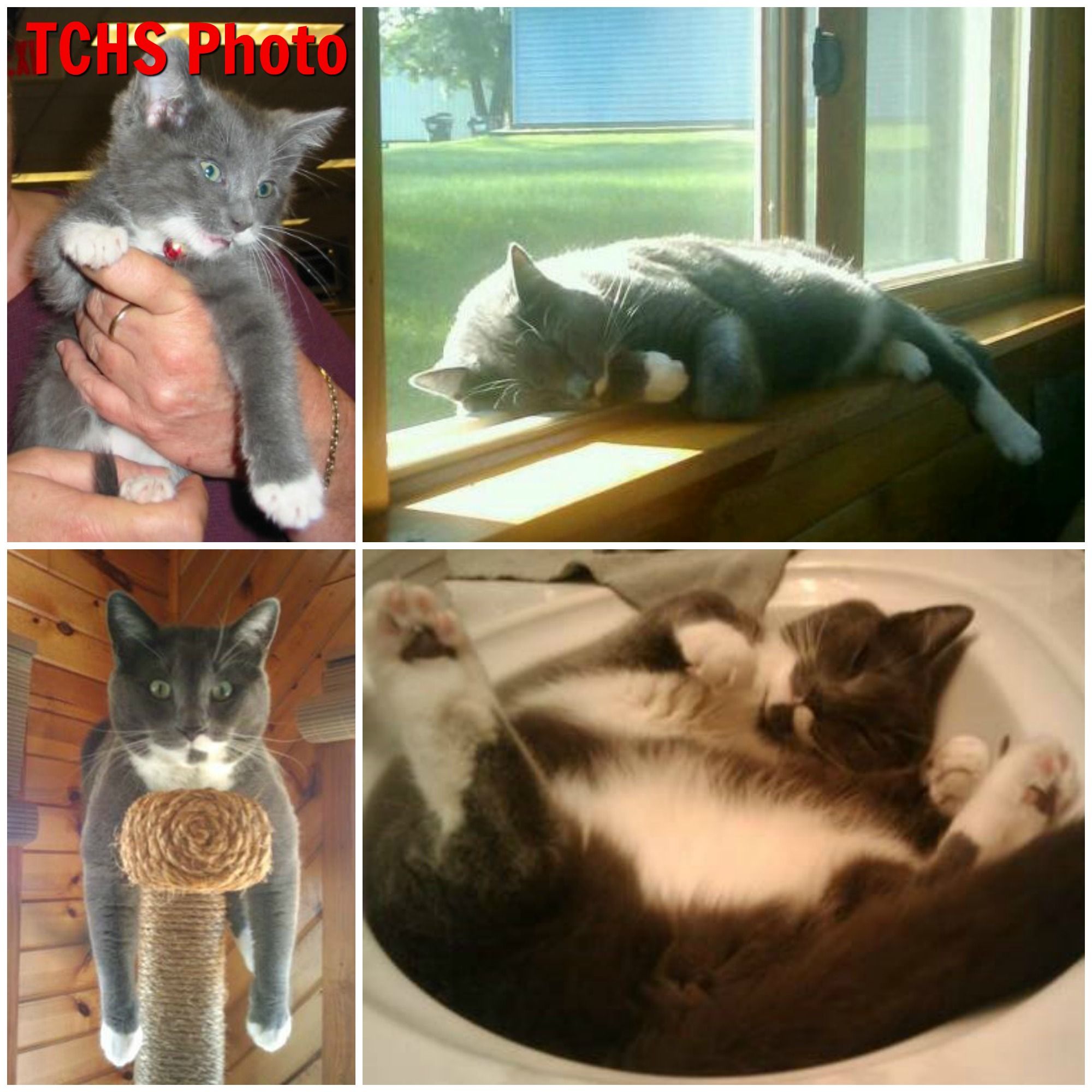 "I adopted Watson from Tri-County Humane Society in 2005, which makes him 15 years old. Since he was from a stray litter, his actual birthdate was unknown. I decided Feb. 2nd was good because it is Groundhog Day, which is easy to remember, and near the estimate of his birth.
I got him as a companion to my older cat who had lost her two other playmates. They never learned to get along, but Watson kept trying to induce her to play by pulling on the short hair on her head with his teeth. That would only make her rise up and tackle him to the floor, even though she weighed far less than him.
His spiky fur and small eyes made him the ugliest little kitten I'd ever seen, which only increased his appeal. He's grown into a muscular adult with soft and sleek fur that looks like a gray and white tuxedo, and his eyes are
beautifully expressive. He's clumsy and knocks things over with his really strong tail.
Watson is the most insistently affectionate cat I've ever had. (I've had nine cats over the last 30 years, most living to nearly 20 - one was 22.)
He's a goofy cat who likes to fall asleep curled against my back with his arm over my neck. He's been a great companion over the last 15 years and he's still going strong.
I expect him to be one of my oldest cats." 
-Margo Kanthak