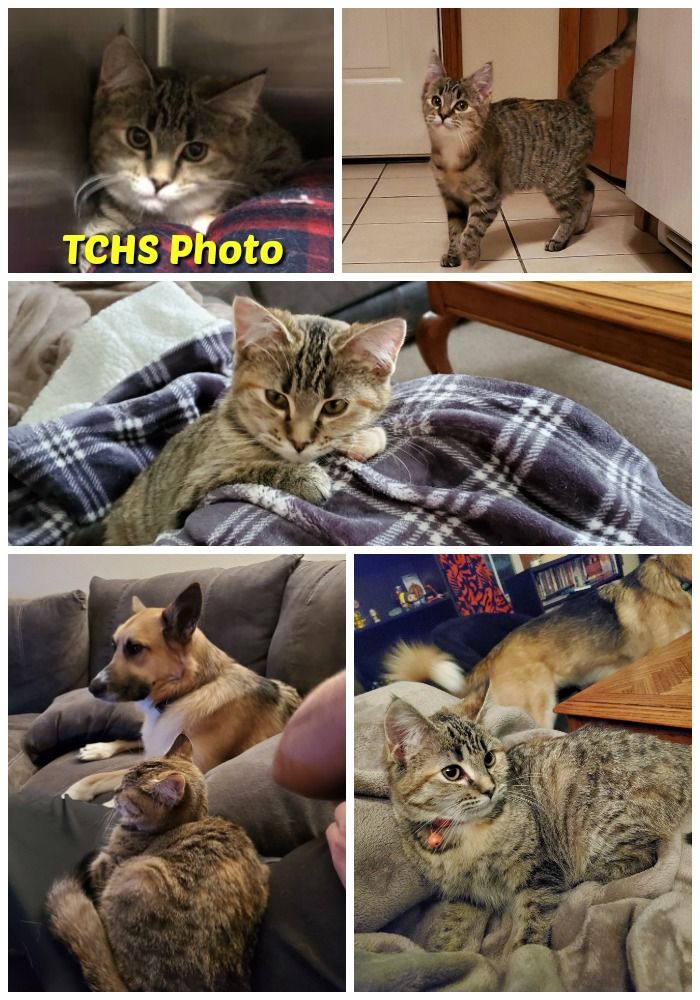 This story is about a very sweet (and apparently food motivated) kitten! Butternut came to Tri-County Humane Society in mid-January; the now 5-month-old kitten only waited a few days to find her family.
They report she's thriving in her home:
She insists on sleeping with her humans, is very playful – and very hungry! "She's naughty – she likes to eat everything!" one of her new family members said. But Butternut even gets along with the resident dog – except when she insists on stealing his food. Play nice, Butternut!