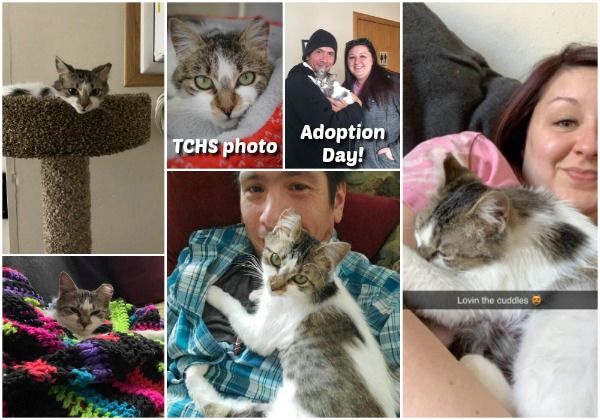 This is a tale of a kitten who spent a lot of time at Tri-County Humane Society's Kitty Korner before finding her perfect match.
Jim and Brenda Feneis have been generously donating the space that TCHS is using for Kitty Korner, which opened in mid-June 2019. The small space at 1715 1st St. S in St. Cloud (corner of Washington Memorial Drive and Division Street) has been an excellent place for our shy cats such as Suzuki.
Suzuki was very skittish and nervous when she first came in, and she took a little bit of time to warm up to shelter staff. However, once she did, she showed her sweet side, one that fully appreciates chin scratches and belly rubs.
Still, Suzuki waited a long time for her home – so long that she was featured on social media as a TCHS #StillWaitingWednesday. But, the day before Valentine's Day, Suzuki found her new love - and went home! We hear it's going very well at her new place.
"Suzi (Suzuki) is so happy at her new home! She has an older brother that she loves to chase around and play with. She loves running up the cat tree and playing with all of her toys!"
Way to go, Suzi! More than 300 cats/kittens have found their homes after being adopted at TCHS Kitty Korner. Here's to many more happy tales (tails?)!