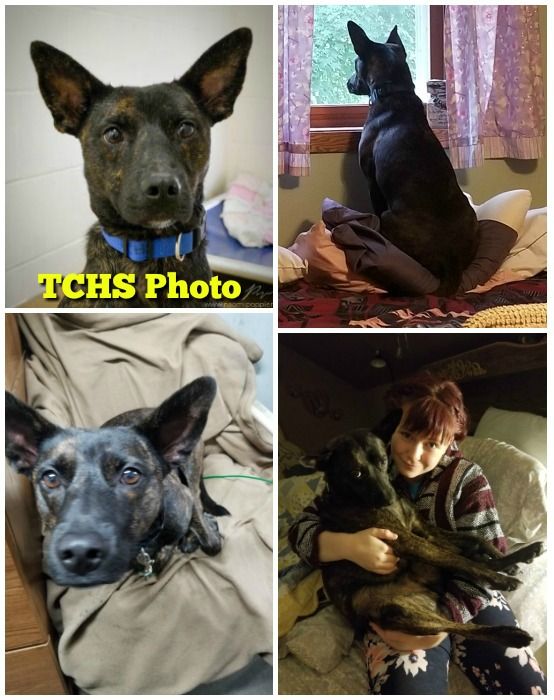 Here's a story about a dog who's been put to work!
Romy is a 2-year-old American Staffordshire Terrier and Catahoula Leopard mix who arrived at TCHS in November 2018. He was adopted only a day later. Here's an update recently shared:
"Romy is quite a character. He comes to work with us at C&H Truck Repair every day and goes on service calls. When he's in the office he has a heated blanket. Yes, he's spoiled rotten. He's got the parts delivery guys trained to give him a treat when he does a trick, like shake, sit, or lay down."
We're happy to hear that Romy is being rewarded for his good behavior!  It's been said that meaningful work is good for the worker and for the company — looks like Romy's experiencing meaningful work and job satisfaction!