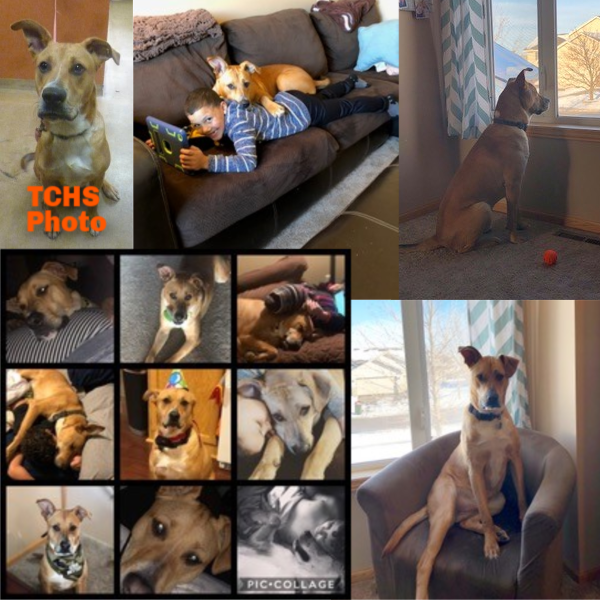 We're grateful to be able to share a one-year update on Marty, a Lab mix who came to us in October 2018. Because Marty was a transfer from another organization, we weren't sure how he was with children or other animals. Well, we're happy to say he's fit in very nicely with his family who adopted him after a short stay at the shelter.  Here's a report from his family:
"He has been such a blessing to our little family. Marty is very active and full of energy. Always watching and waiting for his 'human' to get off the bus. Thank you, Tri-County, for making our family complete!"
That's what we LOVE to do – make homes even happier!
When we count our blessings this Thanksgiving season, we count our friends of animals like you twice! Thank you for helping us make these stories a reality!