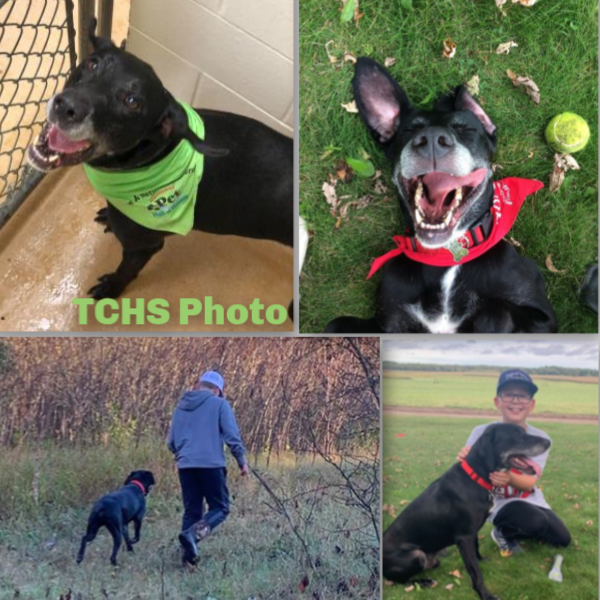 We're proud to share the story of a family who found their "perfect dog" at Tri-County Humane Society! Riley, a 6-year-old Lab mix, who was an outdoor dog, quickly became a favorite of staff and volunteers.  The dog walkers adored him because he didn't pull and had such great manners. Despite these excellent attributes, Riley didn't get much attention on the adoption floor. But, just one day shy of a month with us, Riley found his family. A family worth waiting for!!
"Thank you for Riley! He is such a blessing to our family. My son said he was made for us by God and God meant for us to be with him.
We did keep his name, Riley. He is now indoors as we are learning more about each other. My kids are absolutely smitten and my husband, who didn't want a pet, said I found his weakness and he is loving having Riley around!"
The adopters have been asked where they got such a well-behaved dog. "I told them to check you guys out!" We appreciate the referral, and most of all appreciate you giving Riley such a great home and reason to smile!