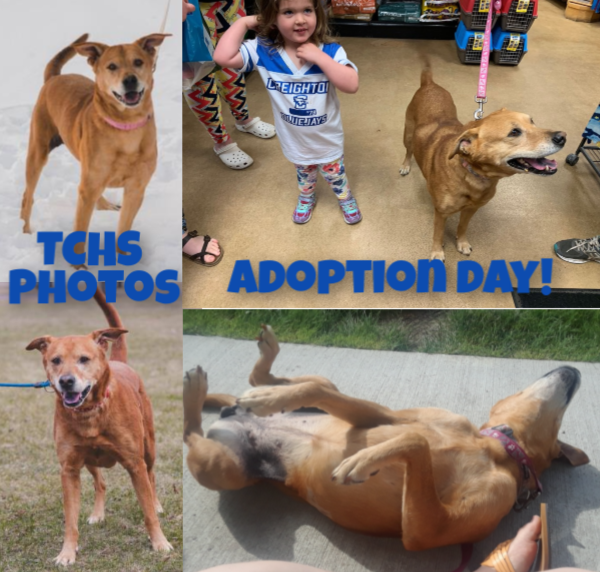 Some animals take a few times in the shelter before they find their right fit. This story is about a dog who was a client for no fewer than six times over the course of four years before she met just the right family!
Lucy was a tough sell in the shelter because she'd get so amped up around the other dogs. Lucy also struggled with skin allergy issues, so a lot of time was spent trying to help both heal her AND get her adopted! Eventually Lucy found the right match in May 2019; for that last time, she was in the shelter for almost two months.
We hear it's going great with her new family – here's the report, which comes from one of our volunteers who is related to the adopter: "She's doing wonderful. They love her and the 3-year-old is really close to her. She has been a good distance away from other dogs but still close enough to see them and has done wonderful. We had her with our two small dogs (not close, across the yard) and she was not trying to be aggressive at all, she was really just curious."
We loved Lucy – we're so happy that her new humans do, too!