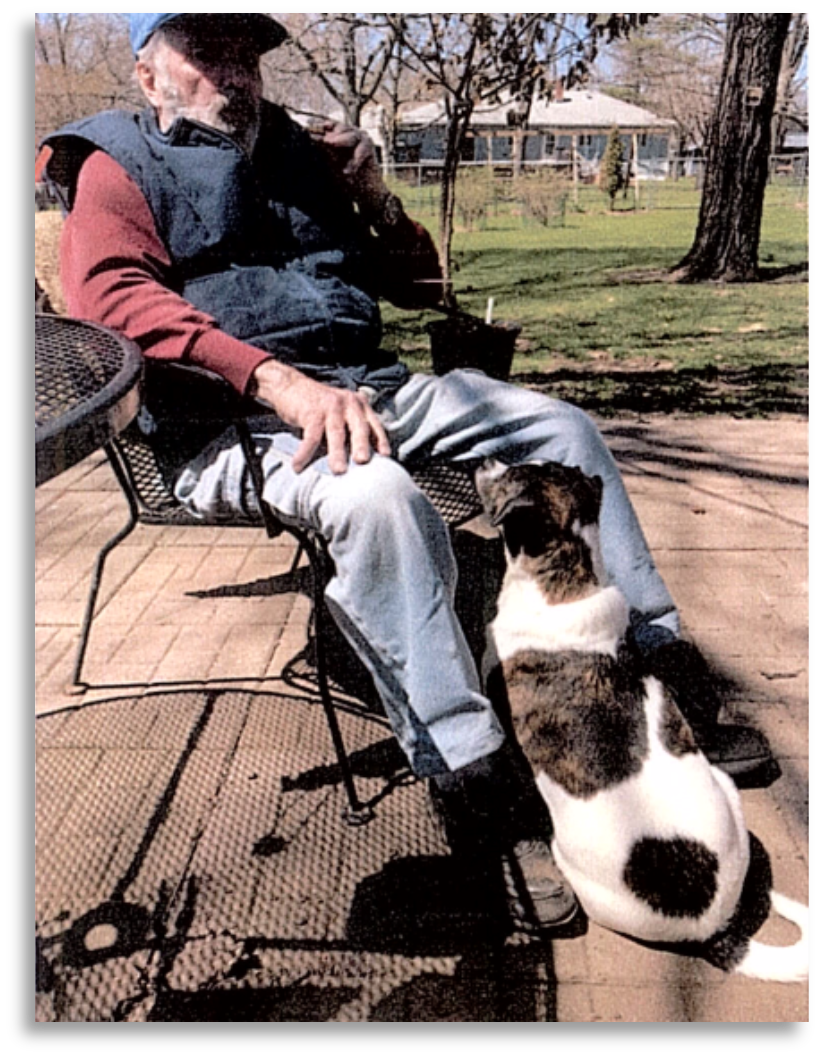 Dear Tri-County Humane Society:
On Tuesday, May 14, it will be one year since we adopted Buddy (Pluto). Buddy has brought us love, companion, laughter, and exercise.
You will notice he has markings on his shoulders and back. We call those his "angel wings" and tell him he is our guardian angel. He looks after both of us and needs to know where we are and that we are okay at all times.
We also tell Buddy he is our gift from God because he loves us so much.
He is wonderfully behaved (except for jumping on people from excitement) and has never had an accident in the house. He has a doggy door and will even get up during the night to go outside and go potty.
He has a companion, a stuffed dog we call "Doggie." He takes his doggie everywhere with him…even when he sleeps in our bed with us. He loves to play tug with Doggie and Dad and "tease" with Mom.
When Doggie needs to be mended, Buddy gets very upset if Mommy doesn't mend and give back immediately. Thursday night he punished Mommy by sleeping at Daddy's feet, not Mommy's face!
We could not be happier with our "son" and thank you for allowing us to adopt him.  I wish I could tell his former family how thankful we are for him. The only time he shows any interest in going away from us is when children ride their bikes on the street in front of our house. He misses his first children still. We take him to visit our grandchildren as often as we can. We also are having friends come over to help us run around the yard with him. Our yard is fenced in so he is safe. We both work in our gardens so we are outside with him whenever the weather allows.
We could not love him more!
Thank you again,
Richard & Mary Kay