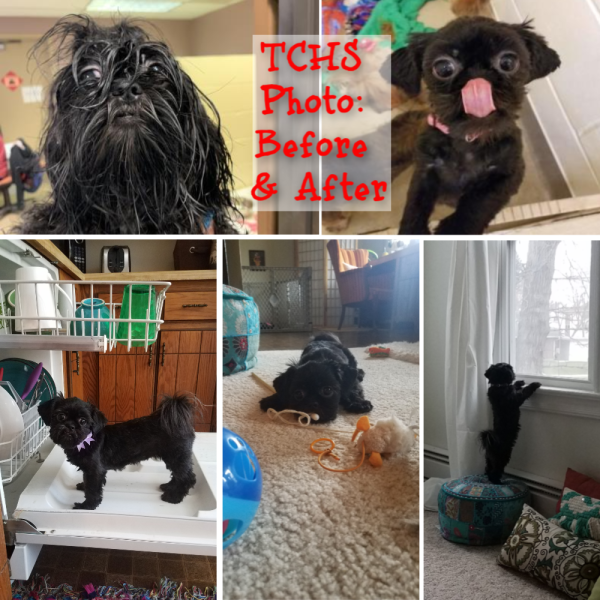 Here is another update on the "Brady Bunch"!
In late March, community members in the Luxemburg Township area discovered seven seriously unkempt Shih Tzu dogs. They were brought to Tri-County Humane Society, where they were fixed up by volunteer groomer Shelby. Named for members of the "Brady Bunch," the dogs quickly found homes!
TCHS has an update from a dog now known as Lulu (formerly Cindy).
"She is a sweet girl. Spunky and goofy, too!"