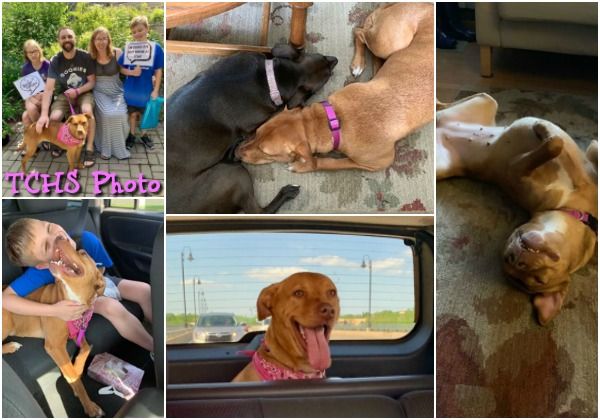 This story is about a (former) Penny who turned out to be very lucky. Penny originally came to Tri-County Humane Society as a transfer from another rescue.
The 2-year-old shepherd/retriever mix was adopted then returned shortly after due to a change in the owner's situation. But on her second stay at TCHS, Penny did not stay long – she was adopted by a family after a few days. We hear things are going fabulously –
Penny, now named Rain (she responded to it better, her family says), is doing wonderfully and even warming up to her new doggie sibling, Reba. "She is settling into our home and our hearts already! She's a sweet, loving, happy girl."
For a shelter animal, luck can change in an instant  - and with the perfect match!