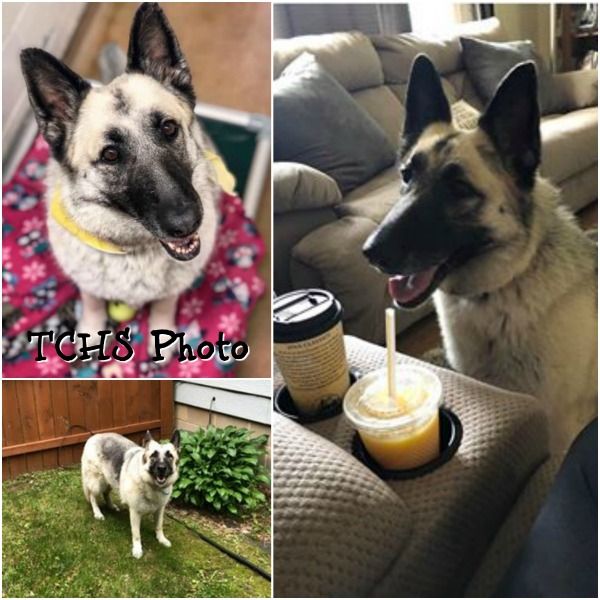 This is a story of a dog who has charmed her new family – and she's keeping them on their toes! Deja is an 8-year-old German Shepherd mix who came to us in late April. She quickly won the hearts of many staff and volunteers. Unfortunately, despite all the TLC she was receiving, Deja was not a fan of being in the shelter, so much so that she even tried to scale the wall of her kennel! We knew she needed to be in a home even temporarily because she was not adjusting well to shelter life. Luckily a foster family took care of Deja until she was adopted in late May.
Deja's new family has been in contact with us a few times, and she's doing wonderfully in her new home. They expressed a special thank you to her foster family for taking such good care of her. Here's what the adopters had to say:
"Deja is adjusting very well, she is extremely smart. Over the past week she has really come out of her shell. She's very well behaved, most of the time. She knows all of her commands. Deja is so much more active now when she plays and loves to play outside. A fun fact we learned over the weekend is she can open doors. She actually turned the door handle with her mouth and got herself outside, twice in the same day! My husband and I were working out in the yard and the next thing we knew, she was outside! Good thing we have a fenced-in backyard."
Deja, you clever girl, take it easy on your new family! Our thanks to her adopters and fosters. This is another example of how, with your help, we are able to do better for the animals.