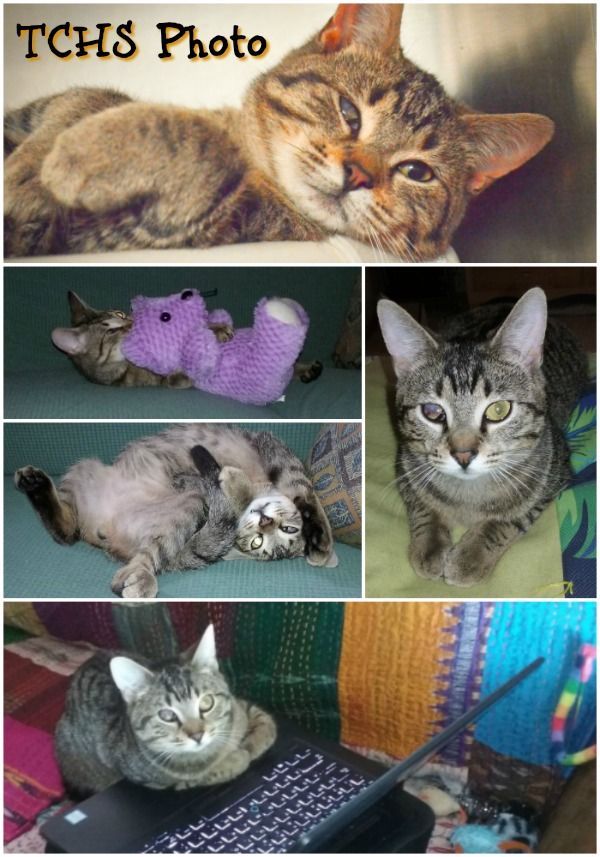 Ricky came in with an obvious eye injury. Dr. Lottie determined it was an old corneal perforation that had fully healed with some scarring, leaving him with no sight in that eye. No treatment was needed so he was sent to the adoption floor with a prescription for "a new home" which needed filling. 
We posted about Ricky earlier, you can read it here. This is a new update on this special guy: 
"I thought I'd send an update; after ten weeks Ricky has become very comfortable in his new home.  The window sills are wide enough that he sits and watches the world go by.  He has more than a few toys :) and enjoys chasing them throughout the house; including a purple bear that he wrestles with.  His limited eye site doesn't slow him down.    
Thank you again for all your work!"