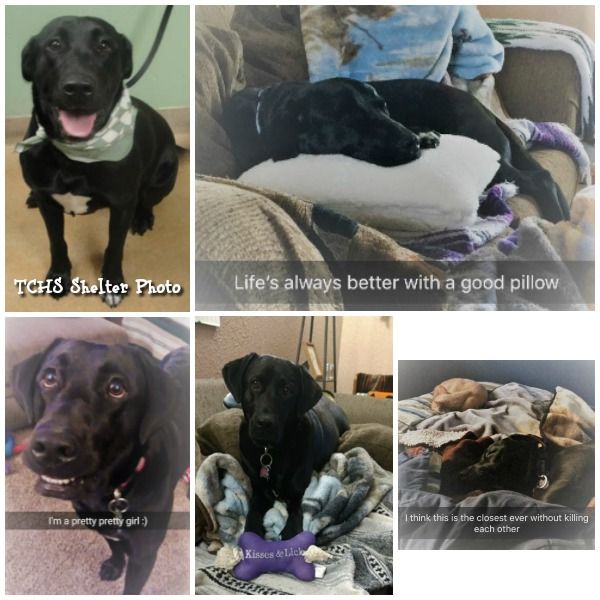 Kali came to us in January of 2016 because her previous owners lost their home and could no longer care for her.  She spent just over a week with us before finding her new family. 
"Dear Tri County Humane Society:
I wanted to send an update on our lab, Kali.  We adopted her 3 years ago this week after losing our first lab to cancer.  She was a little Houdini at first escaping her crate but we learned she doesn't like to be alone or where she can't see what's going on.  She's even learned how to climb toolboxes to look out the garage window and she hops like a bunny!
Kali has been such a great joy to us.  She has been living the good life as a spoiled girl with lots of toys and love.  She snores louder than most humans!  She wasn't too thrilled when we added her sister cat to the mix though a year ago.  The house is certainly entertaining when they decide to "play".  I can't imagine not having this wonderful, beautiful girl by my side every day.  I am so grateful we found her and treasure every day with our "bunny". I've included some photo's of Kali living the good life :) Feel free to share. Thank you again for the wonderful job you all do."