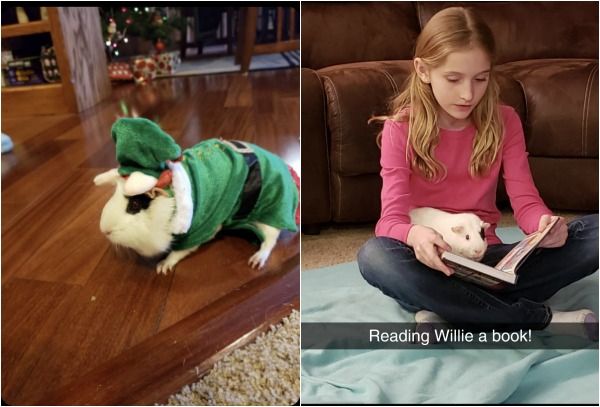 Willy, a 4 year old Guinea Pig, came to us in December because his previous owner's health no longer afforded them the ability to care for him. 
He only stayed with us for 3 short days so we don't even have a shelter pic of him!
He was adopted as a gift for the adopter's little sister and affectionately renamed Willy Wonka.  As you can see in the photos above, they are two peas in a pod now!