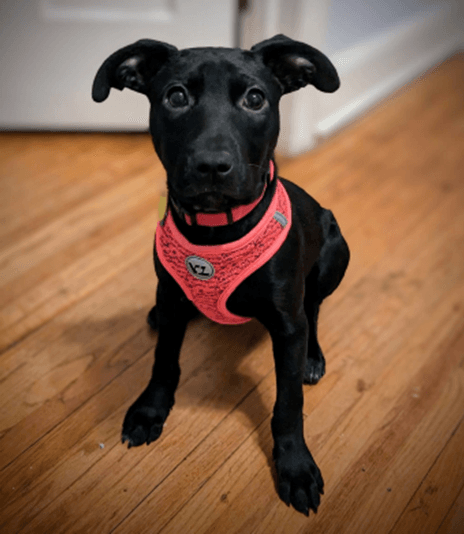 Whether you make New Year's resolutions or not, this a great time to think about the upcoming year you will have with your pets!
Get 'em checked
Spring is right around the corner, so it's a great time to plan your pet's preventative care. This includes making sure your pet is up to date on their annual physical exam, vaccinations, heartworm tests, parasite control, and other treatments recommended by your veterinarian. Even indoor pets should stay current on vaccines, and fleas, ticks, and mosquitoes still get indoors! Many veterinary clinics are booked out a while for routine care, so it's a great time to get things scheduled.
Healthy diets
No need for fad diets, but it's important to have a healthy feeding plan for your pet. Most cats and dogs do best on a measured meal feeding plan. The most common method is offering a set amount of food in the morning and again in the evening. Free feeding pets (meaning they always have access to food) often leads to unhealthy weight gain as pets are generally opportunistic when it comes to food and will eat much more than their body requires. Although not as convenient as dry food, canned cat food is an important part of a cat's diet to promote healthy hydration. Check the feeding guidelines for your pet's age and weight on the food label for guidance on the daily amount to feed. Adjustments may be needed to maintain a healthy weight, but it's a good starting point.
What to feed?
There are many opinions on which foods are best. One solid common recommendation is that the first ingredient should be a protein source. Another point of view is that two of the first three ingredients should be meat/protein sources (even "chicken byproduct" or "chickenmeal" are considered a reasonable protein source). Avoid foods with dyes listed in the ingredients. Most marketing such as "grain free" and "natural" are not correlated with the quality of food. It's also a good rule of thumb that you don't need to buy the most expensive bag of food nor do you want to buy the cheapest.
Time outdoors
Physical and mental exercise are equally important to give your pet good quality of life and enrichment. Most dogs need regular walks and outside time. Base your dog's exercise plan on your dog's fitness level, stamina, and preferences. If they are not used to regular walks, a long, strenuous hike in the woods is not a great starting point. But if you have a high energy working breed, lots of adventurous hiking may be perfect. Other dogs may get all they need from a walk around the neighborhood. Yet others (like my late Labrador retriever) will play fetch for hours on end and still want more time with the tennis ball.
Some cats can even be trained to go for walks or at least enjoy supervised outside time. Slowly get your kitty used to a harness while associating it with a positive thing such as treats, catnip, or affection. Catios (outdoor enclosures for cats) are another great way to give your cat some exercise and fresh air. If your dog or cat is not used to a lot of these activities yet, start slow. Offer lots of positive reinforcement such as treats and praise as they get used to a harness, leash, or other confinement, etc. Basic puppy and obedience classes will often strengthen the bond between you.
Quality time
Finally, it's important to simply enjoy and cherish the time you have together. Many of us are busy with work, school, family, hobbies, responsibilities, and all the other moving parts of modern life. After a long day, it can be hard to just get through the basic tasks such as cleaning and feeding your family, both human and animal. Taking the time to live in the moment, to give and receive affection to and from your pets, will benefit both parties. To our pets, we are their primary source of love and companionship. For us there are numerous mental and physical health benefits correlated with pet ownership and their companionship.
Rose is making sure to enjoy every moment with her puppy, Lucie!