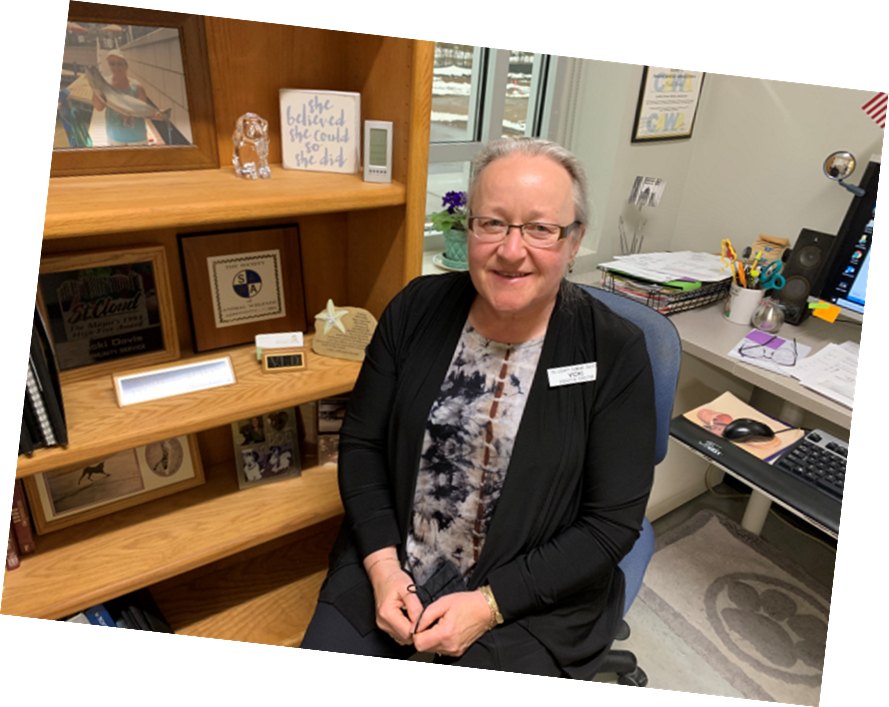 Dear Friends of Animals,
I'm happy to report to you, that in the 11th month of what can only be one of the most atypical years ever, we're in our new shelter. In fact, by the time you read this, we'll have been occupying it for almost two months. This new, greatly expanded building has long been a dream of TCHS supporters, and a professional goal of mine for almost all of my career. Quite honestly,  in 1984 I couldn't have comprehended a shelter like this to even dream of. I considered pinching myself when unpacking my new office, just to make sure I wasn't dreaming. I caught myself sitting and staring into space more than once.
The "old" building is long gone; after careful pre-demolition prep work, crews razed it in about two days. Many of us marveled, when the building was stripped down to its footprint, that all the staff, volunteers, and sometimes hundreds of animals all fit in that space at one time. It looked so small as we watched from a space that's twice the size. The old shelter's demolition was emotional for many of us. The building had served us well, and in its day it was the Taj Mahal compared to where we came from. It was a place where happiness happened for more than 30 years. Many happy tails, er, tales got their starts there, and that's something to be respected. For me, it was a tough few days watching it come down. I said a "thank you" to the old shelter for everything it did, not just for adopters, but the community. It was our first progressive footstep. There are still plenty of area residents who remember that first TCHS, a converted gas station on the east side of St. Cloud. Now generations will talk about the 1989 building and the dramatic changes we've undergone in about four decades.
So what do we think of the new place? Well, there's always a learning curve whenever an operation changes its base. (Don't worry – our core values are still very much the same.) Luckily for the animals in our care, our staff and volunteers are quick learners and just by the nature of what they do, they adjust to challenges pretty seamlessly. There have been big questions. (How do we try to accommodate as many customers as we can while being a responsible community partner in the age of COVID?) And there have been little ones. (Where should these signs go?) We're still a little bit of a work in progress, but we're getting closer to where we want to be every day.
And speaking of which – a bigger building comes with bigger bills, and we are still actively fundraising for our Capital Campaign goal of $4 million.  A gift to us today will help us bridge the gap.  And although I'm a planner and a details person, never in a million years could I have predicted a year like this to build a new shelter (and fund-raise for it).
In "normal" years, we would have had an open house by now, and would be gladly inviting in everyone we could to see the new place. I had big plans for a "bone-cutting" ceremony! As you well know, this is anything but a normal year, but we are still celebrating, even if it's more internally. I see every day going forward in this building something well worth celebrating!
We look forward to sharing this new building with all of you and the animals it will house and help. It belongs to all of us, after all. 
Thank you for your partnership,  
Vicki Davis, CAWA